Last updated on January 9th, 2022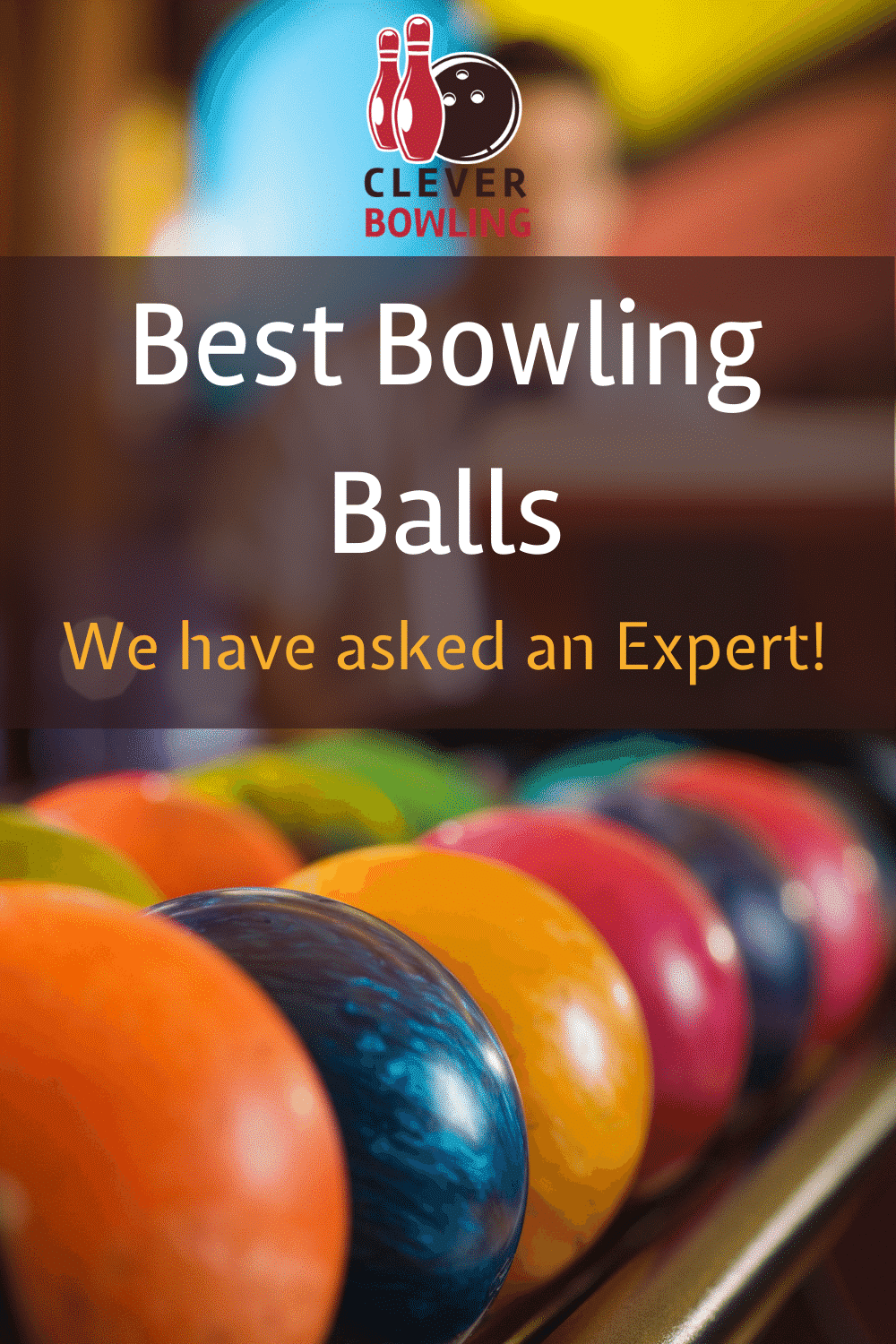 Bowling is a complex sport with a lot of technique involved. It is not so much about luck as it is about skill, and with the right bowling equipment, you could see a major increase in your game and the skills you have.
However, choosing your equipment is not always as easy as it might seem, and you will need to have the right knowledge when approaching the best bowling ball on the market.
We have decided to look a little deeper at bowling balls and how they work. We have also consulted a couple of experts to determine exactly what they think is the right features you will need to consider.
In this article, you will also find our selection of the top 12 bowling balls that you will be able to use in 2023.
We had the opportunity to test them, and even though I am no pro, I found my game improving significantly with some guidance.
If you are in a rush, here are my top three choices:
Best Price
Best For Beginners
Best Pick
Pyramid Path Bowling Ball
Brunswick Tzone Deep Space
Ebonite Maxim Captain Planet
Best Price
Pyramid Path Bowling Ball
Best For Beginners
Brunswick Tzone Deep Space
Best Pick
Ebonite Maxim Captain Planet
Read on to find out which of the bowling balls are the best and how you could go about choosing one for yourself.
Top 12 Bowling Balls – Our Choices for 2023
Before we dive into the top features and the complex design of the bowling balls, we have had the opportunity of testing out a couple of the top bowling balls in real competition.
With the guidance of experts, we managed to find the best ones that will work for virtually anyone, and these should definitely offer you the best possible value for your money:
Our list is the Pyramid Path Bowling Ball, and this bowling ball is one of the best for beginners looking to enter the game.
With a pancake core, the bowling ball works best for straight bowling purposes. The polyester coverstock should be perfect for beginners just entering the game and learning some of the fundamentals.
The bowling ball is undrilled, which means that you will need to take it to your local bowling club to have the holes drilled in and enable you to get the best possible placement of these holes for the game.
The ball features pyramid technology and can also be found in multiple colors that could meet your needs.
Whilst playing with this bowling ball, I found it to have limited reactivity, which could be bad for playing on an extremely oily surface.
The ball tends to skid, and the line might fade off the lane, which could cost you somewhat in your game. Nevertheless, under the lights at the club, the colors did look absolutely amazing.
Looking at the price of this bowling ball, it is actually quite affordable and should be a great investment to anyone looking to break into the sport.
The bowling ball also comes with a decent 2-year warranty and this shows some confidence, but we all know the quality of the Path range bowling balls and how well they hold up.
PROS
Great for straight shots
Perfect for beginners
Really affordable
Includes a 2-year warranty
Available in multiple colors
---
Brunswick is one of the leading brands when it comes to bowling and creating of bowling balls.
The Brunswick Tzone Deep Space Bowling Ball is another top-quality bowling ball with a pancake core designed to simplify life for you as a beginner or newcomer to the game. It also features polyester coverstock, making it best for straight shots.
The one thing that I found to be quite intriguing about this bowling ball is the hook potential it offers.
With this added hook potential, the ball also becomes effective for playing on oily surfaces and should give you that late hook that can be seen in many of the professional games on the TV or in the World Series games.
One problem I encountered with this ball is the inconsistency of the weight, and you will need to ensure that you find the right weight that meets your needs.
Oftentimes, it can be hard to pinpoint the weight and get it correct directly. This also means the ball is not the best for professional players and should be ideal for beginners.
It is also a really affordable ball, making it ideal for children of all ages to get the best possible results and value for money.
It has also become a great ball for female users and with so many different sharp colors, your ball will stand out and also be easier to find on the rack. We would definitely recommend it as an ideal beginner's ball.
PROS
Extremely durable and stylish
Really affordable
Great for beginners
Perfect for children and women
CONS
The weight lacks some consistency
---
The Ebonite Maxim Captain Planet bowling ball manufactured in Mexico is quite popular. The reason behind the popularity of the bowling ball is that it constitutes a polyester cover stock that gives it a smooth rolling surface and increases its durability.
The polyester cover allows the bowling ball to roll best on dry lanes, especially if the lanes have a surface made of wood. The dry, wooden lanes have the highest friction that prevents the bowling ball from covering a long distance in a straight direction.
Suppose you want to bowl on a dry bowling lane. In that case, you should try using the Ebonite Maxim Captain Planet bowling ball as it is durable and help in reducing the friction between the surfaces and prevent the bowling ball from reaching its hook potential at an early stage.
Moreover, since the bowling ball is available in multiple sizes ranging from 6 pounds to 15 pounds, anyone can use it. It's suggested that you should choose a bowling ball that weighs less than 10% of your weight so that you can easily lift and use it.
If you're a low rev player and face difficulty rolling the bowling ball at high speed, you might want to try this bowling ball as its polyester cover stock would help increase your bowling speed.
The bowling ball is not available in a variety of color patterns. However, its aesthetic stands apart from the majority of the bowling balls. The bowling ball looks cool in the bright daylight and the backlight due to its cover stock and paint.
Also, the bowling ball is available in an undrilled form. So, it's suggested that you take the bowling ball to the bowling club nearest to you and get the finger holes drilled as per your size and comfort.
PROS
Polyester cover stock
Durable
Rolls best on dry lanes
Can be used as a spare bowling ball
Available in multiple sizes
Rolls in a straight direction
CONS
Not available in different colors

Comes in an undrilled form
---
Jason Belmonte is a multi-PBA champion, and this bowling ball has been designed under his watchful eye and with his guidance.
The core is so unique that it increases the ball's overall speed down the lane, which will be perfect for the hard players.
It tends to hit heavy on the pins and could allow you to bowl a match-winning round with minimal effort.
Since I am no professional player myself, I found the ball a little tougher to control, and this will be the same problem many beginners need to deal with.
The ball's reactivity is also quite immense, and without the right compensation, you will not be bowling the best shots. You will also need to adjust your bowling approach.
The price is quite high, but that is what you will expect from a professional bowling ball. It comes with a decent warranty, and the durability also seems to be top quality.
We would highly recommend this ball to the professional players looking to up their game or intermediate players making the swift jump to the bigger leagues.
PROS
Decent durability
Stylish
Really affordable
Great for beginners
---
Next, we have the Ebonite Maxim Bowling Ball, and this is another bowling ball designed for the beginner player or intermediate player looking to advance.
The ball features a 3-piece core that is designed to add a great balance when it comes to the ball's weight.
The polyester coverstock is also perfect for those straight bowls, making it perfect for a beginner.
The thing that makes this ball unique is the different colors, and this is quite effective and stylish.
It features a high-gloss finish that makes the ball stand out from the rest, and it also features great speed on the lane.
The ball will be perfect for beginner lanes looking to learn all the game basics and improve slowly.
The only downside to this ball is the fact that it is only available in a lighter weight.
The ball is designed specifically for smaller players or beginners and whilst being at the bowling club. I noticed it is the ideal ball for the female players, and it will be great for the club.
However, you will need to have holes drilled in the ball after purchasing it.
The ball is also quite affordable in terms of price, and it should be the perfect option for anyone looking to start their game at the club.
The bowling ball also seems to be quite durable and even though it does not come with a warranty, you need not worry about this. We would highly recommend this for beginners.
PROS
Stylish design
Durable
Really affordable
Great for beginners
CONS
The entire series is too light for the heavy players
---
A little bit better than the original Path bowling ball, the Pyramid Path Rising Pearl Bowling Ball is a little more reactive and is designed for the avid intermediate player.
The ball features a symmetric core that makes the drilling of the holes a little more versatile, and you will be able to have the holes in the exact spot that you feel comfortable with them.
The Pearl coverstock is extremely reactive and perfect for medium oil lanes.
It offers decent hook potential, and this also means that you will need to adjust your game somewhat if you are looking for the best results.
The polished factory finish not only makes the ball look amazing, but it also makes it react a little bit better.
The functionality of this bowling ball is one of the main features we like. It is designed for both the technical players and those playing with two hands to have those high-powered shots that could make all the difference on the lanes.
The ball does have a hook that needs to be compensated for if you are a beginner.
In terms of the price, this ball is a little more expensive than the average ball that you will buy as a beginner, but it will definitely improve your game's overall quality.
This ball is more for beginners entering the intermediate level but should be ideal for intermediate players looking to move up to the pros as well.
PROS
Great for beginners and intermediate players
Stylish and durable design
Good hook potential
Offers functionality when it comes to the finger holes
Reasonably priced
CONS
Beginners will need to adjust their game and compensate
---
The Brunswick Rhino Bowling Ball is designed for the more advanced players.
It features a symmetrical core designed for making the holes easier to drill, and this will also ensure a better balance of the ball as you are bowling.
The R-16 Reactive coverstock is perfect for light to medium oil lanes and it has a slight hook that will make a major difference.
With a smooth finish and a stylish design, the ball is unique in itself. It stands out from the rest of the balls you will find on the rack, which could be a way to show your quality.
Whilst using the ball, I also found it to be extremely durable. The durability helps the longevity of the ball and could save you a couple of bucks as well.
Unfortunately, this ball is not the best when it comes to beginners. It is designed to compensate and adjust your game or the ball will simply just skid off the surface and miss all the targets.
Most professional and intermediate bowlers will use this ball as part of their kit or hit those elusive strikes in the game.
The price of this bowling ball is rather high, but Brunswick is one of the leading brands on the bowling scene, and you will need to be willing to pay for the best quality.
This bowling ball is certainly one of the best on the list and we would definitely recommend it to the more advanced player or intermediate players.
PROS
Extremely durable and stylish
Very reactive on medium oiled lanes
Symmetric core
Reasonably priced
---
Next, we have the Ebonite Cyclone Bowling Ball and this bowling all is also more expensive and a little better than the average ball you would play with as a beginner.
The bowling ball is designed for oily lanes with a reactive resin coverstock and should function best when used on these lanes. The ball is also quite effective at providing that much-needed hook.
I had the opportunity to test this bowling ball, and even though it might not seem as spectacular when looking at the stale design, the performance is great and with the help and training of the club pro, this ball enhanced my game quite significantly.
However, it does take some practice once you first receive the ball to get used to it.
The same thing I found in most of the other top bowling balls also seemed to be a problem with this one.
The ball is reactive; it makes you feel like a bad bowler if you do not compensate for this reactivity.
You will need to take some time and compensate for the reactivity, which could take some additional time and training.
Since it is one of the most expensive bowling balls on the market, you will need to dole out a couple of bucks if you are looking for quality.
We would not recommend this bowling ball to the average beginner and it will be much better for intermediate players or anyone moving up into the pro levels. Personally, I feel this bowling ball is a great investment.
PROS
Great design with the symmetrical core
Extremely reactive
Great for intermediate players and advanced beginners
CONS
Quite expensive
You will need additional practice
---
The Columbia 300 Nitrous Bowling Ball is perfectly in the middle when it comes to value for your money as a beginner player.
It has been approved by the United States Bowling Congress (USBC), making it a certified bowling ball.
The bowling ball has a pancake core and a polyester cover stock, and a powerhouse factory finish polish. The pancake core makes sure that the bowling ball rolls in a straight direction for a long time without reaching its hook potential and changing its direction.
Moreover, the polyester cover stock and the factory finish make the bowling bowl best suited for use in dry or light oil bowling lane conditions. The glossy finish reduces the friction between the surfaces and allows the bowling ball to cover a long distance.
So, if you're someone who has just started bowling and is still learning, you should try using the Columbia 300 White Dot Diamond bowling ball. The bowling ball would give you confidence by allowing you to roll it in a straight direction.
Professional bowlers can also use the bowling ball in the form of a spare bowling ball. Most importantly, the bowling ball is available in various sizes and weights ranging between 6 pounds to 15 pounds, allowing you to choose the one as per your body weight.
Despite having a USBC certification, the Columbia 300 White Dot bowling ball doesn't cost a lot. The bowling ball comes within an affordable price range, making it accessible to almost everyone. However, it is available in an undrilled form.
Since it's a certified bowling ball, it's suggested that you get it drilled only from an accredited bowling pro shop to make sure that the bowling ball doesn't get damaged and fits you properly.
PROS
Affordable price range
Pancake core
Polyester cover stock
Powerhouse factory finish
Rolls in a straight direction
Best suited for beginners
Available in different sizes
CONS
Comes in an undrilled form
Not available in different colors
---
The Hammer Black Widow 2.0 bowling ball is one of the coolest and most aesthetically pleasing bowling balls available in the market. The classic combination of black and red, along with a reaction shape or core, makes it highly suitable for use in most lanes.
The Black Widow, 2.0 bowling ball by Hammer, is made up of a gas mask inner core that gives the bowling ball a lower hook potential in the form of constant motion. Moreover, the gas mask is wrapped around in carbon fiber outer core that increases the durability of the bowling ball.
If you're a professional bowler with a high rev and are looking for a bowling ball whose motion can be controlled by you on almost any bowling lane, you should try bowling with the Hammer Black Widow 2.0 as its cover stock is made up of aggression solid.
The aggression solid cover stock of the bowling ball, along with a professional finishing of 500, 1000, and 2000 Siaair, makes the bowl's surface a bit rough or coarse. The coarseness of the bowling ball allows it to roll on medium to heavily oiled bowling lanes.
Since oily bowling lanes have the least amount of friction in them, it allows most of the bowling balls to reach their hook potential towards the beginning. However, the Hammer Black Widow 2.0 bowling ball provides an adequate amount of traction to the lane.
In addition to it, since the bowling ball is available in five different sizes ranging between 12 pounds to 16 pounds, professional bowlers would be able to get the bowling ball of their desired size and weight.
However, the Black Widow 2.0 bowling ball by Hammer is available in an undrilled form. You'll have to take the bowling ball to a bowling club or alley where they can drill the finger holes. This would cost an additional amount of money.
PROS
Aesthetically pleasing
Gas mask inner core
Carbon fiber outer core
Aggression solid cover stock with Siaair finish
Durable
Works best on oily bowling lanes
Available in different sizes
CONS
Expensive
Comes in an undrilled form
Not suitable for beginners
---
Next, we have the Motiv Venom Shock does attacks quickly just lie a hasty snake.
You might be interested in checking out the Motiv Venom Shock bowling ball if you're looking for an affordable bowling ball that rolls smoothly on almost any lane. The ball makes use of backend motion, making it highly suitable for professional bowlers.
The bowling ball uses a symmetrical gear core that allows the ball to produce an angular backend motion. The angular backend motion prevents the bowling ball from turning into any other direction by providing a mid-level hook potential.
Moreover, the Venom Shock bowling ball by Motiv is made up of Turmoil MFS reactive cover stock provided by Covert Revolt. So, if you're a professional bowler with a high rev rate, the cover stock would help you bowl on dry and medium-oil bowling lanes.
Additionally, the reactive cover stock is factory-finished with that helps enhance the color and aesthetic of the bowling ball by making it stand out. So, when you bowl the bowling ball on a medium oily lane, it leaves a beautiful trail behind, reflecting the colors of the ball.
The Motiv Venom Shock bowling ball is available in various sizes ranging from 12 lbs to 16 lbs, allowing you to choose the one as per your comfort. However, it's suggested that you select a bowling ball that is less than 10% of your weight so that you can pick and roll it with ease.
The bowling ball is affordable compared to other bowling balls despite being primarily made for professional or high-rev bowlers. However, the bowling ball is delivered in an undrilled form, and getting it drilled would cost an extra amount.
Despite being highly durable because of its MFS reactive cover stock, extra attention needs to be taken during the drilling process. If not appropriately drilled, the bowling ball would break into pieces in no time.
PROS
Gear symmetrical core
Angular backend motion
Made for professional bowlers
MFS Reactive core
Great aesthetics
Durable
Available in different sizes
CONS
Comes in an undrilled form
Might break if not drilled carefully
---
If you want maximum continuation, hook, and overall performance, the Brunswick Kingpin Max is for you.
Surprisingly, this ball provides more hook & continuation as compared to its predecessor.
It's basically made to react way earlier right in the middle lane to offer better hook plus better continuation right through its pins.
The ball makes use of Brunswick's ECA-X cover that provides traction to the max.
It also features Brunswick's DynamiCore that is engineered exclusively for Brunswick. Its advanced outer core technology is more rigid and has better hitting power which translates well into bowling pin carry.
It slides and rolls quickly since it has really thorough gripping on the floor. Once it starts hooking, it crushes the pocket with incredible speed and power.
The Brunswick Kingpin Max ball remains consistent with the pin carry. Plus, you do not need to work too hard since it has a high hook potential.
In fact, it's said to bear the most advanced technology from Brunswick. It's apparently the strongest cover and core combination the company has made.
The Kingpin Max is the 2nd bowling ball made by Brunswick to have used the asymmetrical Kingpin RG core (Ultra Low). It has a strong design which gives it a total RG of 2.483″ and a differential of around 0.055″.
Its intermediate differential is 0.020″. Its stronger cover and lower grit box finish make it a better form of the original version.
The Brunswick Kingpin Max is perfect for longer patterns and fresh shots. And it surely won't disappoint.
The price might not be the least expensive on the market, but it surely rocks and rolls. Brunswick Kingpin Max sure does the job spot on.
PROS
Recovery room from missed out
Easy through the heads
---
Bowling Ball Coverstock
The ball coverstock is related to the top five factors that attribute to the ball path.
That's why if you want to throw a good path on the lane, you should understand the coverstock.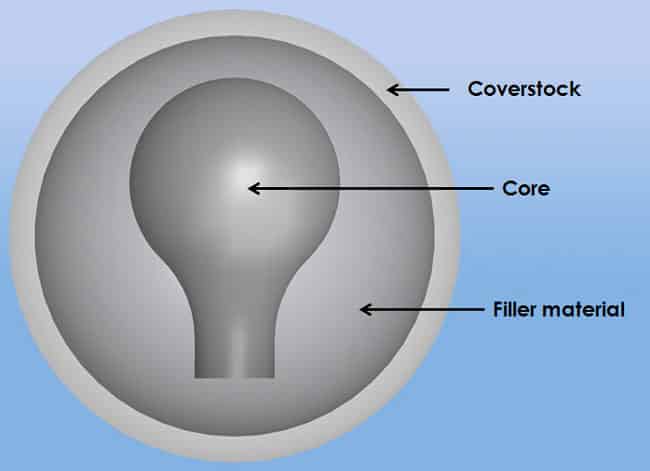 There are three major categories for ball coverstocks in modern bowling: urethane, reactive, and plastic. Even when all of these three are forms of plastic, they behave differently on the lane.
Let's look at the specific type of coverstock to decide the best ball for your bowling game.
1. Plastic
Plastic balls are most commonly used as spare balls because they don't hook. The plastic here is also the polyester that is widely used in daily supplies.
Polyester is a dense and hard material, yet its surface is smooth.
The plastic bowling ball was introduced as a hooking strike ball in the old days because it could grab onto the old lane designs.
On the modern lanes, polyester coverstocks offer low friction. However, the ball path it makes is straight and ideal for spare.
2. Urethane
Urethane balls exhibit moderate hook ability while bouncing more gently and gradually.
However, unlike what the name suggests, the material to make urethane balls is not urethane.
Technically, these balls are made of polyurethane.
Polyurethane can take many different forms, therefore depend on the additives, each urethane bowling ball will differ from manufacturer to manufacturer and from model to model.
The ball was introduced as a spare ball, and today they are used for short lanes or low-oil shots. For experienced bowlers, this ball can reduce the reaction on the shot a lot.
Red more: Best Urethane Bowling Balls Buyer's Guide
Urethane Pearl
The pearl in the name indicates the mixture of mica particles in the coverstock of this ball.
For the composition, it travels a bit slower on the front part of the lane.
Nevertheless, urethane pearl has the ability to grab onto the surface much better on solid urethane.
Therefore, bowlers prefer urethane pearl to shot down the deeper pins, where most other balls have become too slow.
In short, it keeps the energy stable throughout the lane and good for deeper shots.
Urethane Solid
The Urethane solid coverstock allows bowlers to keep their shot straight, even on far sides.
The high performance also travels very well on burnt lane conditions or surfaces that have a lot of friction.
As it grabs on the surface so well, you will have a higher control while still going smoothly towards the pocket.
The Urethane solid ball tackles the pins with a lot of power, so anticipate a big bang when they hit.
3. Reactive
Reactive or reactive resin balls because they have high hook ability. It goes aggressive on the lane.
Much like the first two categories, the reactive balls are also not made of anything 'reactive'. In fact, these balls are also made of polyurethane.
However, the manufacturer uses this term for the products that offer more response to friction and 'react' with the drier condition.
Hence, they got the name reactive balls or reactive resin balls.
There are three smaller categories in reactive bowling balls: Reactive solid, Reactive Pearl, and Reactive Hybrid ball.
Let's dig into their differences to see which is the most compatible ball for your game.
Reactive Hybrid
The Reactive Hybrid bowling ball combines the features of both pearl and solid reactive coverstock balls.
That is the reason this type of ball has the best of both worlds. On medium oil conditions, the hybrid ball gives you the exact front-end gliding motion.
On the other hand, it can react responsively like the pearl reactive ball at the breaking point.
Because of its flexible nature, the Reactive Hybrid ball is recommended for seasoned users because they know which ball is better for each particular condition.
If you are a beginner in the game and want to experiment with this type of ball, we strongly advise you to seek instruction from a pro user.
Reactive Pearl
The Reactie Pearl Bowling balls have pearly shine on their coverstock.
That is the result of the tiny mica particles mixed in to make the ball react better on the lane's drier parts. The composition makes this ball ideal for front-end throwing motions. It also offers high hooking ability, especially on the back ends of the line.
Nevertheless, the reactive pearl bowling ball doesn't store as much energy as it loses energy gradually as it travels down the lane.
Therefore, it can't tackle the pins as well as a reactive solid ball.
Reactive Solid
Compared to other types of reactive bowling balls, the reactive solid ones have the highest volume of reactive pores on the coverstocks.
Its finish can be polished or sanded.
The seasoned players sometimes rub on a rubbing compound to manipulate the friction that the ball gives out.
Because they give out more friction, the reactive solid bowling balls also give out less energy as they slide down the lane.
That means it cannot hook as sharply as a reactive pearl ball.
If you are an entry-level bowler looking to buy a ball, you should consult the pro users before purchasing. Each type of coverstock is ideal for a different style of playing and condition of the lane, and every pro-users have a multitude of balls in every category.
Generally, bowlers use pearl reactive bowling balls when the lane dries up and switch to solid reactive bowling balls when it gets oilier in certain seasons.
---
Key Features to Consider When Selecting the Best Bowling Ball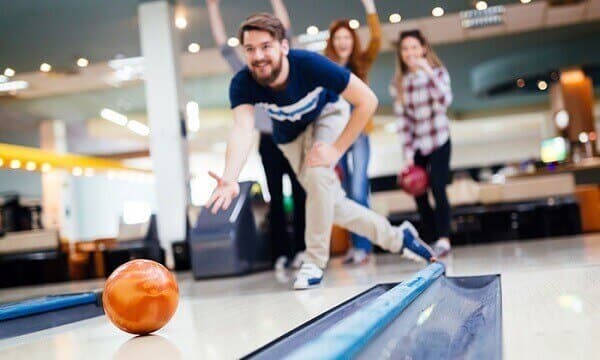 As with anything in life, you simply cannot just walk into a shop and purchase something without doing the necessary research.
We did the same thing when selecting these products to ensure that we get the best possible products that will offer you the most value for your money.
With that being said, here are the features we used as the criterion for selecting the top bowling balls of 2023:
1. Core Types
The core is another part of the bowling ball you need to focus on, and since it will make a major difference in the bigger leagues, you will need to keep this in mind.
As a beginner, you will be using the standard pancake core, and these cores will give you a standard bowling experience. The pancake core is generally found in most bowling balls on the racks at the club.
As you become a better player, you will be looking for symmetrical or asymmetrical cores, and these are related to the drilling of the finger holes and the skill and style you play with. The symmetrical core is the best option as it allows you to have more versatility in drilling the holes.
If you are looking for a functional bowling ball that does not require too much skill to use, the symmetrical core will be the best option.
2. Weight
If the ball is too heavy, you will not be able to use its full potential, and if the ball is too light, it might swerve off, leaving you with an embarrassing bowl.
You will need to consider the weight, and finding the right weight will come with time.
By simply visiting your local bowling club, you will be able to test out a couple of the bowling balls and find the ideal weight that meets your needs.
This will make it much easier to purchase the right ball that could improve your game or significantly influence 0n your game.
3. The Look and Style
While this might be a cliché, it is something to keep in mind; the bowling ball should also look the part.
The finish and colors of the bowling ball are something you need to look at, but fortunately, most bowling balls are available in multiple colors that should be perfect for anyone who needs a specific ball style.
High-gloss is the preferred finish as it does not come off, and the ball will remain shiny and stylish as well.
The durability will also depend on the outer coating, and the better quality the outer layer is, the less likely your ball is to chip and break when using it frequently. We recommend paying a little extra to ensure durability.
4. Finger Hole Positions
After you have made the purchase, you will need to have the finger holes drilled in. The finger holes will dictate the curve and technique you need to bowl the ball with.
To determine the placement of your finger holes, you should visit your local bowling club as the experts should help you with the drilling of the holes and the placement.
This is also where the symmetrical core comes in handy since it allows you more versatility in drilling than holes, and this could potentially lead to a better bowling experience all around.
The finger holes are custom, and they should be perfect for your hands and fingers only. If the ball is too loose, you might lose control when bowling.
5. Price
Last but certainly not least, you will need to look at the price and your budget. Buying a bowling ball out of your price range will most likely mean the bowling ball is not for you.
When it comes to price, the price will also dictate the skill level required to use it. However, you will notice that certain bowling ball brands are a little better in terms of quality and the value you receive for your money.
---
Best Bowling Ball Brand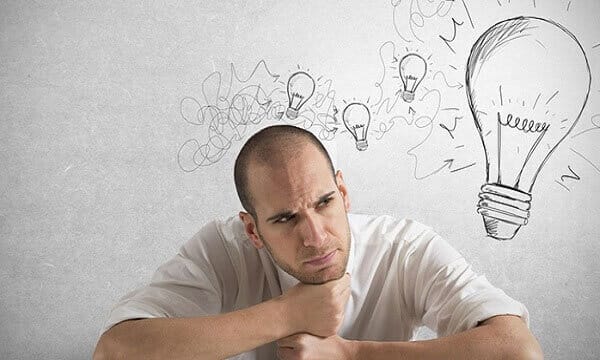 With a better understanding of the features and the best bowling balls, you might have noticed a few brands pop up consistently when it comes to these bowling balls.
Researching them might take an awful lot of time, and this is where we come in. Here are the top bowling brands that have been around for a long time that you should choose from:
1. Brunswick
Brunswick is one of the oldest bowling companies in the world. The company was originally founded in 1845, and it started in billiards. As a billiards brand, they eventually moved on to bowling, and the first bowling balls they released were in the 1880s. The company has had a long history of providing top-quality bowling equipment.
However, recently, Brunswick has sold this part of the company to BlueArc Capital Management, which has been a massive change.
The main speculation is that the company has had a major drop in ball quality and performance, whilst other top brands have excelled with the new technology used in bowling balls today.
2. Storm
While not as old as some of the other bowling companies, Storm is a brand that started in 1985. The first product they released was a ball cleaner designed for cleaning urethane balls.
However, after researching and taking the risk, they eventually released their first bowling ball in the 1990's. This series proved to be extremely effective, and the company name was changed to Storm.
The brand has been a dominating force in the industry ever since, and its sales have been improving every year. Storm is also one of our favorite brands, and it is used by many professional bowlers today. Nevertheless, you should keep in mind that their prices are quite high as well.
3. Ebonite
Ebonite is probably the most recognized brand in bowling, and they have a long-standing reputation for great quality bowling balls.
Ebonite balls are designed for virtually every kind of player, and they cater to professional players and beginners. Ebonite bowling balls are also used by some of the more advanced players in the world.
One of the things that have made Ebonite so successful is that they have a few other brands they sell as well. Hammer is one of the most popular bowling ball brands, and Ebonite International also produces this.
Another top brand owned by Ebonite is Columbia, which they purchased in 2007 to extend their global domination in bowling.
Looking at Ebonite, one could easily consider them the best or most famous brand in the world of bowling, and we would certainly recommend any of their bowling balls to those looking for great value for their money.
No matter your skill level, you will definitely find a great bowling ball if you consider Ebonite or any of their smaller brands.
4. 900 Global
Not much is really known about this brand except that they are headquartered in San Antonio, Texas.
The brand is quite new on the scene, and even though most people are still testing them out for the quality of their bowling balls, they have excelled, and many people are trusting them with their bowling experience.
5. Motiv
Motiv is also a new brand and only dates back to the 1990s. They do have a great reputation for providing top-quality bowling balls, but most people are drawn to the graphics on the balls and the fact that it does actually improve the quality of their games.
The Motiv brand's biggest upside is its graphics, and since this has become a major part of the sport, it has brought a lot of attention to the company.
Motiv is a great brand if you are looking for something stylish or even a custom-designed bowling ball that could increase your game's quality. When it comes to Motiv, we would recommend them highly, but the prices might be a little expensive for beginners.
---
How to Keep Your Bowling Ball in Top Shape?
What is the use of paying an excessive amount of money for a bowling ball if you are not maintaining it or keeping it in tiptop shape?
Bowling might be seen as a great recreational activity, but you also have a commitment to your bowling ball. Fortunately, we have done the digging to find the ideal way you could use to keep your bowling ball in shape.
Regularly Clean Your Ball
The bowling ball will eventually become dirty, which could lead to a couple of inconsistencies in your game. Once you have played on an oily lane, you will need to wipe down the ball to get rid of this oil. If the oil is left on the ball, you might attract dust and other particles. Even though these cannot always be seen, they will have a severe effect on your game.
We recommend keeping a cleaning schedule and cleaning the ball after every bowling event. You could easily find the spray cleaner or any other cleaner to remove some of the oil that might be stuck to the ball.
Oftentimes, you might be playing on dry lanes, and this could potentially be an opportunity for you to skip the cleaning once in a while.
Know When Extra Cleaning is Needed
Extra cleaning might be needed from time to time, and this is considered a deep clean. The first method of deep cleaning is to take the bowling ball to your local pro shop.
At the pro shop, they will have the experience to clean the ball thoroughly and enhance some of the performance. It might be a little more expensive, but your bowling ball should be as good as new once they are done.
The second method is a little more cost-effective but might not be as effective in general. If you have a decent ball cleaner, you could tape the finger holes to ensure that no water can get inside.
Then ball cleaner can then be applied to ensure that the dirt and oil are removed. This method is ideal if you are not a serious player or strapped to a budget, but it might damage the bowling ball's integrity.
Keep It Protected
This might not really be seen as advice, but rather common sense, but we should still mention it. Since bowling balls are costly, especially if you are playing in the bigger leagues, you will need to keep the ball protected.
With things like bowling ball bags, you could keep the ball safe and out of harm's way. This could be the ideal way to ensure that the ball remains usable for as long a period as needed, and it will also ensure that the ball does perform the way it should on game day.
We would like to recommend taking care of the ball and protecting your investment as this is much cheaper than buying a new ball.
---
A Couple Of Tips For Bowling The Best Game You Possibly Could
Bowling is not a game for the faint of heart, and you will need to have some advice if you are looking to improve your game or move up the ranks.
Here you will find a couple of tips that we picked up during our time testing these balls and hanging around in some bowling clubs. These tips could help you improve your game:
The 10% Guideline
When selecting your bowling ball, you should stick to what the professional calls the 10% guideline. This means that the bowling ball's weight should be 10% of your body weight, and this is easy to determine.
The ball should also be a comfortable weight for you to carry. As we have mentioned, the weight will have a major impact on your game.
Keep Your Hand Straight
One of the biggest problems we have found with many bowlers is that they do not keep their wrists straight.
If the wrist is weak and not straight, you will have a bad bowling experience, and it has the same effect as correcting your swing in a game of golf. You should focus on keeping your hand straight as you pull back and go forward.
Rotate Your Wrist Before Releasing
As you approach the end of your run-up, you will need to turn your writs to the inside to get some hook on the ball. This should only be done once the ball is straight and not while it is in the air.
By doing it in the air, you will lose some control over the bowling ball, and this could cause a bad bowl or excessive hook, depending on your ball.
Release The Ball Near Your Ankles
The bowling ball should be released near your ankles. Once this is done, you are more likely to have a straight shot and be more accurate.
The follow-through is also quite important, and you should end with your hand in the standard handshake position. This also means that your thumb should be upright to ensure the ultimate amount of accuracy.
* Note: Throwing the ball in different ways will require different techniques, and if you plan to become a professional player, you will need to familiarize yourself with all of these techniques.
We are by no means professional bowlers, but these tips significantly increase our games' overall quality.
---
Frequently Asked Questions
You should have all the information related to bowling, which will be extremely useful when it comes to improving your overall game.
However, after scouring the web and talking to a couple of recreational players, we have found a few commonly asked questions that should be addressed.
Here are a few frequently asked questions you need to know:
Final Verdict
Bowling is fun, but it could be quite an expensive hobby to get into. When it comes to bowling, you will need to have the right equipment, and good bowling balls will help you reach the top levels in much less time.
Choosing the best bowling ball can always be quite a daunting prospect, but we have decided to choose the Ebonite brand as one of the best for any user.
We would like to thank you for reading this article, and we would also like to encourage you to share some of your thoughts on which of the bowling balls you would choose.
Please also let us know in the comment section below if you think we might have missed any of your favorites and which one you would choose if you had the opportunity.