Last updated on April 3rd, 2021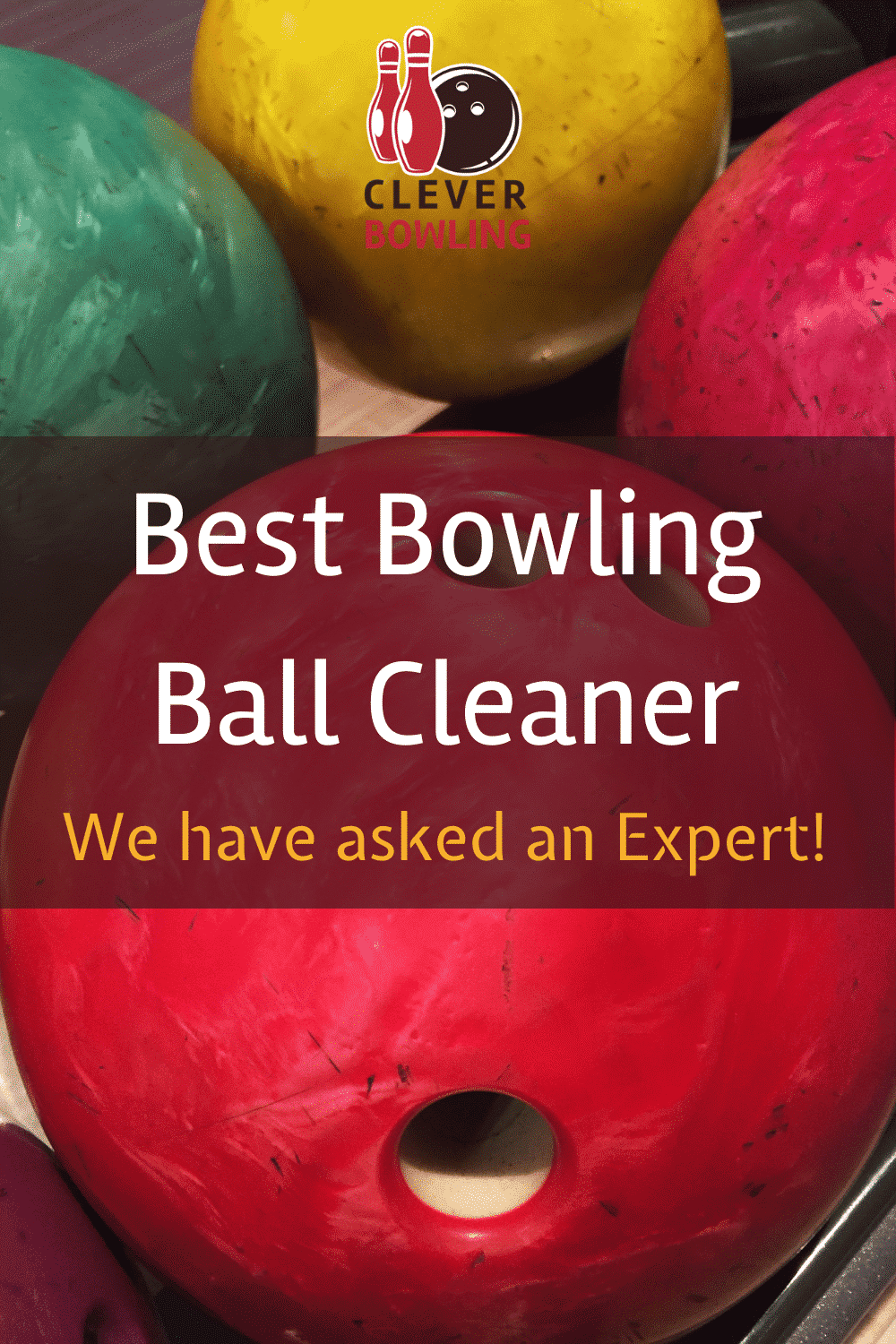 Bowling ball cleaners are something we overlook as a beginner, and we might not even know how to use them the first time.
However, it is an important part of your bowling ball kit, and with a great cleaner, each throw will be consistent, and you will have a much better game in general. The best bowling ball cleaners are not that expensive, and they are easy to use.
We have decided to look a little deeper at the top cleaners and find out exactly which ones are ideal for you.
During the testing process, we used the bowling balls on many different lanes and oil levels; this made it much easier to find out which cleaners are rated as the best on the market today.
Here are the top bowling ball cleaners on the market today:
Best Pick
Best Price
Best Cleaner & Polisher Combo
Pyramid Monster Tac Remove All Ball Cleaner 4oz
Neo Tac 6 Ounce Hook It Bowling Ball Cleaner
Storm Bowling Products Reacta Shine Bowling Ball Cleaner
Best Pick
Pyramid Monster Tac Remove All Ball Cleaner 4oz
Best Price
Neo Tac 6 Ounce Hook It Bowling Ball Cleaner
Best Cleaner & Polisher Combo
Storm Bowling Products Reacta Shine Bowling Ball Cleaner
Top 8 Bowling Ball Cleaners on the Market
While there is not much to know about the bowling ball cleaners, except that they will keep your bowling ball clean and rid it of all the particles and dust attached, you still need to decide between the different cleaners.
We have done some legwork, and here are the top cleaners for your bowling ball in 2023:
The Monster Tac Remove All Bowling Ball Cleaner is a top-quality cleaner designed to easily cut through any belt marks and debris that might be stuck to your bowling ball.
The cleaner comes in a spray bottle, which makes it really easy to apply without worrying about any real hassles.
It has also been USBC approved, which means that the cleaner can be used anytime during your tournaments.
It does not contain any chemicals that will be damaging to the lane, and it can be used for any lane, no matter the amount of oil on it. It does not damage the coverstock and will leave the bowling ball looking new.
I used this cleaner for a game, and the results seem to be exactly as described.
Since it is easy to apply, you need not worry about wasting time, and with the dust becoming an issue in later games, the cleaner enables you to have the ball in optimal condition for each bowl.
However, it does not dissolve all the lane oil as efficiently.
This product is really affordable, and this is a great way for you to have your ball ready for each bowling experience.
If you have it rejuvenated at the alley quite often, the cleaner will work perfectly in conjunction to protect your bowling ball and enhance your experience. I would certainly recommend this to all bowlers.
PROS
Easy to apply
Melts through dust and dirt
Really affordable
USBC Approved
CONS
Does not dissolve all lane oil
---
The Neo-Tac Hook It Bowling Ball Cleaner is designed to remove oil but does not really dissolve it all as much as you might hope.
However, the cleaner is easy to use and will melt through the dirt on the bowling ball and remove some of the dust, making the bowling ball perfect for the next bowling game you play.
One of the best parts of this cleaner is that it also removes marks on the bowling ball. Once the marks have been removed, the bowling ball will look great and brand new again.
It can serve the same purpose as polish to remove the scratches in the bowling ball as well. At the same time, it might have some issues in thoroughly cleaning the ball.
While this cleaner is not one of my favorites, I gave it a go and found that it does remove some of the oil from the lanes.
However, this product worked much better at the end of the night to remove any marks that could have been problematic. Using this in conjunction with another cleaner will certainly be effective.
This cleaner's price is really affordable, making it a great budget option if you need something to make the bowling ball shine once again.
As we have mentioned, it did not remove all the oil, but did a great job and polishing the bowling ball. I would highly recommend it for the value and the affordability of the product.
PROS
Easy to use
Removes marks and scratches
Really affordable
---
The Storm Reacta Shine Reactive Polish & Cleaner comes in a stylish bottle-shaped in the style of bowling pins, which will certainly make it look much more professional.
It safely cleans bowling balls with ease and can be used during the game if you have some troubles with dust particles and oil.
The cleaner also adds to the bowling ball's finish, which will give you an additional reaction. It helps when it comes to backend reaction, and the bowling ball might grip a little better and allow you to have a perfect shot.
It can also be used to polish the bowling ball and remove some of the marks and scratches that might be frustrating you.
After using this polish, I found the bowling ball stays straight for much longer and does not lose as much power at the start.
It will hook a little farther down the lane, and the impact will also be much better on the pins, increasing your chances of a strike. It is effortless to apply, and you need not worry about such problems.
While it might not remove all of the oil on the bowling ball, it is still a really effective addition to your kit.
This cleaner is really affordable and should offer you great value for your money as you can now polish the bowling ball and clean it with the same product. I would highly recommend this cleaner for this cleaning efficiency.
PROS
Easy to use
Really affordable
Help delay the hook
Can be used for polish as well
---
Next, we have the Tac Up Bowling Ball Cleaner, and this 8-ounce cleaner is designed to help you get rid of all the hardened particles and dust that might be stuck to your bowling ball.
The Bio-Degradable formula is designed to protect the coverstock's integrity, and it will not do any damages to the bowling lanes either.
The cleaner is also USBC Approved, which means that it can be used during your competitive tournaments.
The cleaner may be used at any time between the games to ensure that your bowling ball is looking great and still has the same traits of brand new, which may improve your game.
What I loved about this bowling ball cleaner is that it does actually melt through all of the dirt, and while it does not remove all of the oil, it comes close to doing so.
The finish is also protected, and should you have any marks and scratches that need to be dealt with. This will be the bowling ball cleaner to consider.
It is available in a large bottle, making it ideal for those looking to buy one bottle that will last for a while. The cleaner is also really affordable and should ensure that you get great value for your money.
I would highly recommend it for the value of the product and the ability to clean your bowling balls.
PROS
Easy to apply
Great value for money
Removes dirt and dust with ease
Polishes the ball as well
CONS
The spray cap has a tendency to fall off
---
The Storm Reacta Foam Bowling Ball Cleaner and this product are somewhat different than the above-mentioned product in that it does dispense foam, which means that you will be using a little less of the product to have your bowling ball cleaned and ready for competition.
It can be applied directly to the bowling ball without making a massive mess all over the place, and this should allow you to easily wipe the ball and remove the dirt and the particle that have been causing your troubles.
The cleaner also removes marks and will be great for polishing the bowling ball and thoroughly cleaning it.
I loved the fact that the cleaner does not make such a mess when it is used.
You can put foam on the entire bowling ball, and it can be left a while to dissolve as much of the oil as possible and remove most of the dirt.
By simply wiping the ball afterward, it should be clean, and you can be ready to play once again.
For the price, this product is really affordable, and since you will be using less of the product on the bowling ball, you will actually be saving some money as well.
If you need a great bowling ball cleaner on a budget, this will definitely be a great option to consider. I would highly recommend it to all users and players.
PROS
Easy to apply cleaner
Foams and does not create a mess
Polishes the ball
Really cheap
CONS
Spray cap pops off sometimes
---
For an all-around cleaner, the Ultra Tac Remove All Bowling Ball Cleaner is a reliable formula that you can use on any surface type. It's reasonably priced and certified to use before and after play.
If you're a diehard bowling ball enthusiast, a cleaner, this power is what you need.
Every after using your bowling ball, you can use this cleaner to wipe off the dirt, oil, grime, or debris without too much effort.
The Ultra Tac Remove All Bowling Ball Cleaner may look small with its 8 fl oz bottle. However, with its strong cleaning compounds, you will only need a few sprays of it, and you can already see your bowling ball sparkly clean.
Plus, it can even remove any form of slight scratches. It's super safe to use that's why you can also use this not only on bowling balls but on any surfaces, coverstocks, or pieces of sports equipment that you have.
Made in the US, the Ultra Tac Remove All Bowling Ball Cleaner is truly one of the market's best cleaners.
If you want an affordable, reliable, and effective product that cleans equipment thoroughly and improves the lifespan and durability of your equipment, then this is the one for you.
PROS
An all-around cleaner that you can use on various surfaces and equipment
Reliable formula with strong-cleaning compound for fast and easy cleaning
Only needs a few sprays to clean off grime, dirt, oil, or debris on your equipment of surfaces
CONS
May run out of formula after constant use as it comes in a small bottles
---
This bowling ball cleaner has both a cleaning and scouring compound mixed into one strong formula.
So, if you need a powerful cleaner to remove the hardest and nastiest grime from your bowling balls, this is the one for you.
It's not only excellent with cleaning bowling balls but other surfaces as well, such as bowling lanes and floors.
Aside from its great cleaning quality, the MOTIV power gel can also remove minor scratches from surfaces, so your bowling ball or lane will not only be sparkly clean but shiny as well.
What's more amazing is that the MOTIV power gel, when applied, can increase the surface friction on a surface, making it great for improving the hooking power of the bowling ball.
And because the MOTIV power gel comes with a unique scouring compound mixture, your surfaces will not only be clean but oil-free as well.
Applying the MOTIVE power gel is simple. All you have to do is wipe a moderate amount of it on the bowling ball surface, then dry it off.
When it dries, just vacuum or brush it off. You don't have to worry about the solvents once they're removed. They are biodegradable and natural, so they're not environmentally harmful at all.
PROS
Has a cleaning and scouring compound mixture
Cleans grime effectively
Boosts surface friction
Environment-friendly
CONS
May not be able to remove major scratches and heavy oils
For tough dirt, one may require to add more mixture to totally remove the grime
---
If you have a bowling ball that needs heavy-duty cleaning, the Ebonite Power Wash Ball Cleaner is an effective and affordable cleaning mixture for you.
It comes in a sleek and small bottle, but despite its petite structure, with just a single spray, you can already wipe the dirt away.
Made from the US, this certified cleaner does not only remove the dirt, oil, and little scratches from your bowling ball, but it will also improve your backend motion when playing.
Also, because its emulsifier mixture is advanced and made with quality compounds, oil removal is faster and more effective than other brands. With this, friction is significantly boosted so that when you play, the bowling ball runs greatly.
Lastly, it's biodegradable and only made from natural and quality products, so it's safe to use for the environment.
If you are looking for a heavy-duty bowling cleaner with a capacity to remove oils effectively, the Ebonite Power Wash Ball Cleaner is an amazing product that you can rely on.
It even comes with an apple scent, so you're assured that you don't only have your bowling balls clean from grime and dirt but great smelling too.
PROS
It's biodegradable and made from natural components so it's environmentally friendly
Certified with an enhanced formula for an increase in backend motion
Quality emulsifier mixture to remove oils right away
Affordable compared to other brands
Comes with an apple scent
CONS
The bottle is too small, so you may run out of it right away
---
Key Features to Consider When Choosing a Bowling Ball Cleaner
With so many different cleaning options, you might not know exactly which features are the most important when selecting the right cleaner for the job.
Fortunately, we have done some research, and after consulting a couple of bowling ball experts, I found the most important ingredients that you need to keep in mind when selecting a good cleaner:
USBC Approved
Bowling balls and all items used for competition are regulated by the United States Bowling Congress. They have the authority to test products and say whether they can be used for professional competitions.
If you are a casual player, this might not be as important, but professional players will definitely need to look for this sign to see if the product can be used.
Size of the bottle
While smaller bottles are easier to carry and will not take up as much space in your bag, having a large and affordable bottle will give you more value for your money.
A larger bottle is perfect for those looking for something to use over the course of a season, and you will also be saving some money when you buy in bulk.
Use
Some bowling ball cleaners are designed specifically for cleaning your bowling ball, while others can also remove tough marks and scratches.
This will give you better value for your money, and you need not worry about buying two different products. Once you find something that will clean the bowling ball and polish it, you can be sure you have something worthwhile.
Final Thoughts
Having a good bowling ball cleaner is vitally important to your game, especially at the professional level. Each cleaner is unique and will add its own formula to your bowling ball, and some of them might also improve your game.
We would definitely recommend all of the cleaners on our list for the quality and the value they offer.
We want to thank you for reading this article, and we would like to know which one you would choose.
Let us know in the comment section if you have sued any of these products and if we might have missed any of your favorites as well. We look forward to reading your opinions.