Last updated on April 3rd, 2021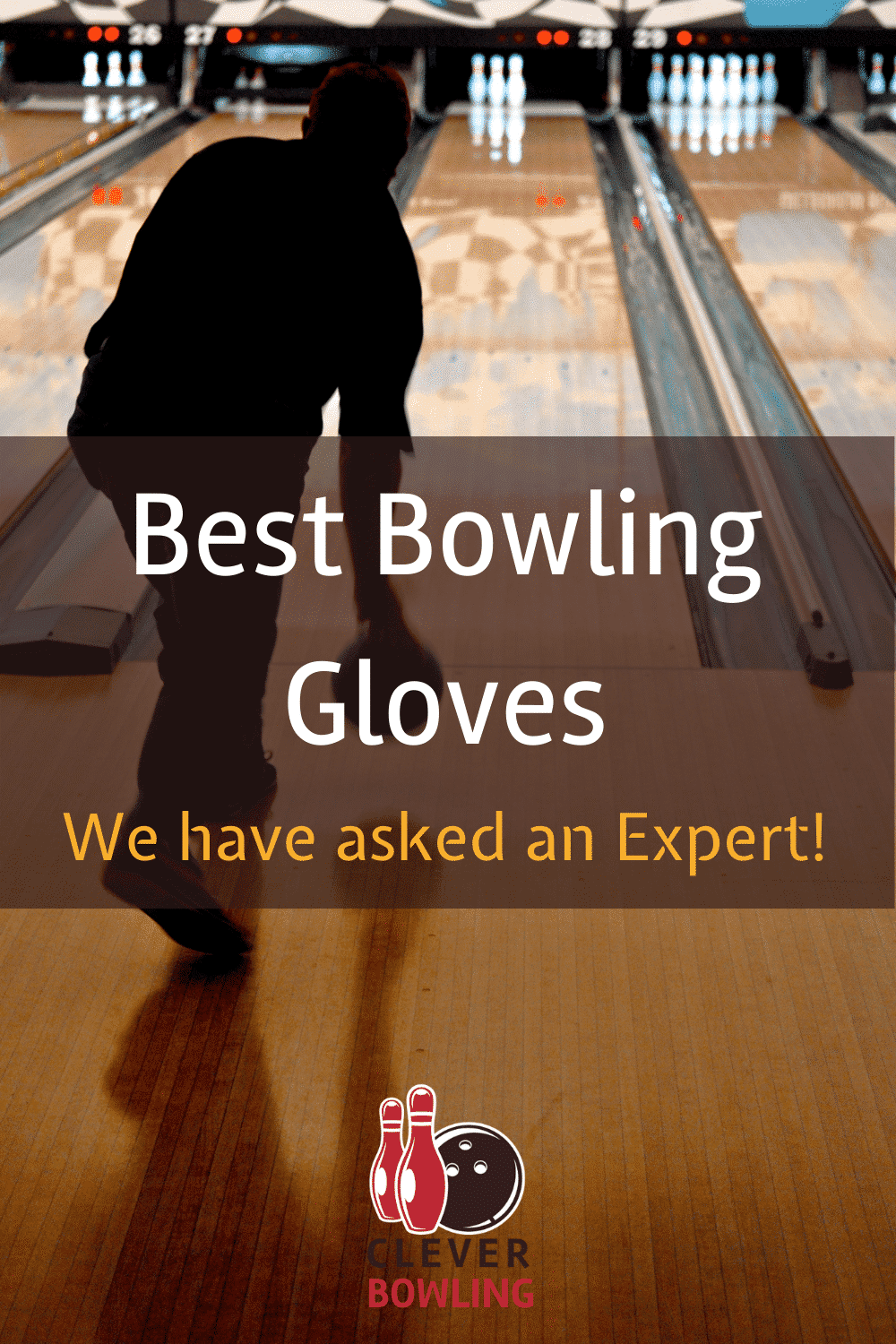 Bowling is a technical game with many things that can go wrong. The ball might slip out of your hands, and this could heavily influence your game as one bad bowl could definitely distract your game.
Major wrist problems might also occur in later stages of the game and could significantly damage your ability to play the game fluently.
If you want to see the bowling ball buyer's guide for 2023, you can click here.
With the help of some experts and my own research, I managed to find a couple of the top gloves on the market today, and with professional guidance, I quickly became accustomed to some of the ins and out of these gloves.
In this article, you will learn more about the right gloves and which features are important when selecting the best bowling gloves:
Best Pick
Best Quality
Best Price
Brunswick Power XXX Glove Left Handed
Ebonite Pro Form Positioner Right Glove, X-Large
bowlingball.com Monster Grip Bowling Glove (Small, Right)
Best Pick
Brunswick Power XXX Glove Left Handed
Best Quality
Ebonite Pro Form Positioner Right Glove, X-Large
Best Price
bowlingball.com Monster Grip Bowling Glove (Small, Right)
Top 5 Best Bowling Gloves on the Market 2023
Understanding the game of bowling is certainly something we all need to do to become better players.
While casual players might not feel the need to have gloves that will keep them protected, you will see the difference they can have on your game as you get better. Here are the top 5 gloves that I could find to help you with your game in 2023:
Starting off with the Brunswick Power XXX Glove and this glove is definitely one of the gloves you will find used by many of the pros in the alleys.
The gloves have been constructed from performance materials and comfortable cushioning to provide a relaxed fit and excellent comfort. With an ergonomic design, these gloves will definitely fit like a dream.
Metal has been included in the back of the gloves, and while this might add some additional weight to the glove, the metal will also add some stability.
Keeping your hand rigid is one of the main things people will always tell you to focus on when you are bowling. Additionally, a Velcro wrist closure is used, and this also adds some support to the wrist.
I found that using this glove is extremely comfortable, and thanks to the overall design, the glove seems to work quite comfortably and efficiently at keeping you from bad bowls.
Using this glove is rather easy, as I found out, and since it is designed for both left and right-handed, users will be able to find one of these gloves that meet their needs.
The glove is definitely affordable as well, and thanks to the design, it should be a great glove for any bowler taking the game seriously and looking to be better.
The glove is actually affordable when compared to the other bowling equipment and should offer you great value for your money. We would highly recommend this glove.
PROS
Durable design
Extremely comfortable
Excellent ventilation
Stylish
Really affordable
CONS
The glove is a little thick, reducing the feeling of the ball
---
Ebonite is one of the industry leaders when it comes to designing bowling equipment, and it is also one of the most preferred brands used by many of the pros.
The glove has been constructed from top-grade leather materials and spandex between the finger areas; the glove has great stretchability.
Steel has also been added to the back of the glove, and as before, this will provide some additional rigidity and keep your hands in the right positions.
The glove is certainly comfortable but does lack some ventilation, and hands tend to be a little warm inside as the game wears on. The hook and loop wrist closure also provides you with the ideal amount of support.
In using this glove, I found it to offer some excellent support for my games. The glove seems to be lightweight and definitely comfortable, thanks to the addition of the spandex.
As with many users, the only real complaint I have is that the glove does not have such great ventilation.
You might need to take the glove off from time to time to have your hands relax a little.
These gloves are somewhat expensive, but this is also because they are designed by one of the world's leading brands in the bowling industry.
Quality is definitely on your side with them and they can be seen as one of the best bowling gloves on the market today. We would recommend them to the more serious bowlers.
PROS
Excellent durability
Easy to stretch and comfortable fit
Offers great grip
Extra support for supporting your game
CONS
Quite expensive
Lacks some ventilation
---
Monster Grip Bowling Glove is the ultimate glove for beginners, and it is constructed from durable materials that will give you a flexible and comfortable fit for your games.
The glove does not have the metal addition as some of the more advanced brands have incorporated, but the glove does provide great nylon strapping for wrist support.
The tacky feeling or additional grip is one of the top features you could expect to find if you like this glove and make the investment.
The glove seems to be rather stylish in the sense that it will work with any wardrobe, and with the off-finger thumb design, the glove does have some excellent ventilation to keep your hands cool and dry.
While the lack of support did bother me somewhat with this glove, I did manage to get used to the design in no time, and my game was a little better using the glove than it was without any glove on.
While it might not be the best glove on the market, it still has some great features that could take your game to the intermediate level.
These gloves are also some of the most affordable gloves you will find on the market today, and this will be a great option for any entry-level user looking to stake their claim and improve the quality of their game.
The gloves are highly recommended for those who are just starting but could be ideal for the casual players as well.
PROS
Great design
Offers good comfort
Ergonomic design
Really affordable
CONS
Lacks durability
No support added
---
Next, we have the Ebonite React/R Bowling Glove, and this glove is another professional glove designed by one of the leading brands in the bowling industry.
Made from top-quality materials and leather in the palm region, the glove is perfect for those seeking the extra grip that is sometimes needed.
The glove has also been ergonomically designed to fit your hands a little more comfortably and should offer you excellent durability as well.
The finger section is something that I found to be the most comfortable, and smaller vents are also included to help reduce the amount of heat buildup in your hands when playing.
Using this glove was a major pleasure, and I definitely found it to be one of my favorite gloves on the market today.
The glove is designed to last, and with great gripping features, you have complete control over the ball throughout the entire motion of your swing as well.
Additional wrist support will ensure more comfort and keep your wrists from being significantly damaged as well.
Unfortunately, these gloves are rather expensive, and you will definitely need to dole out a couple of bucks if you are looking to have all these features.
However, thanks to the durability and the quality of the glove, you can be sure that you will get the best possible value for your money as well. We recommend this to the more advanced players.
PROS
Lightweight
Ergonomically designed
Great durability
Excellent ventilation
Excellent gripping
CONS
Quite expensive
Lacks rigid support
---
Last but certainly not least, we have the Brunswick Thumb Saver Glove made from 100% nylon materials, and it does not have the addition of leather that might get hot.
Since no spandex is included, the nylon is lighter, and this willow the glove to conform around your hand for that ergonomic fit that all users crave in the perfect glove.
It does not have any metal, and this could reduce support but give you additional freedom.
What sets this glove apart is the thumb section, and now you will have a more comfortable glove that is fitter for the entirety of your hand.
It helps reduce the chances of blisters forming on your hands, and this will reluctantly keep any real damages from taking place when bowling that could influence the quality of your overall game.
While many people like this glove, I could not get around the design when using more advanced gloves.
Yes, the glove is really lightweight, but the glove seems to be rather stale without additional support.
It does have the wrist support that you will need in a great glove, and we definitely would encourage this glove.
Fortunately, this glove is rather affordable, and you will definitely find it at a great price. The sizing is also perfect, but you can only have it if you are right-handed.
Without the additional support, it is worth noting that this glove is mostly for professional users who are accustomed to keeping their hands rigid. We would recommend this to the more advanced players.
PROS
Reasonably priced
Quite comfortable
Really lightweight
Excellent grip
CONS
Lacks support
Lacks ventilation
---
Key Features to Consider When Buying a Great Bowling Glove
Since many of these gloves are great and made from top-quality materials, it can be daunting to find the right one without knowing the right features.
While I was testing the gloves, I had the opportunity to ask some of the experts about the top features, and here are the main features that you will need to keep in mind when selecting one of these gloves:
Materials
Nylon and leather are commonly used in these gloves, and they are the best material that you could ask for in your gloves. While nylon is lighter and more flexible, leather will have somewhat more durability that could be extremely beneficial.
Should you choose to go with leather gloves, it is recommended that you look for spandex as well. This will offer you some flexibility in the leather glove and improve the overall fit.
Design
When looking at the design, you need to decide if you want one with the additional thumb protected or not. While those full gloves look better, they lack some ventilation that might be needed for longer games, and they could also be more expensive.
Having one without thumb protection will be much more ventilated, but you run the risk of having your thumbs damaged with blisters.
Stability
Should you be a beginner in the sport, you will find stability to be one of the most important parts of your game.
Generally, the pro will tell you to keep your palm straight and rigid, and while it might be hard to do so as a beginner, you will be able to find gloves with additional metal plating to help you do so comfortably.
These gloves are somewhat heavier, but as a beginner, they will have a major impact on your game as well.
Left or right-handed
Not all of these gloves are designed for both right and left-handed. You might need to use a different glove, but you need to keep this in mind when selecting one.
It will be of no use to you if you choose a glove that is not designed for your specific needs, and you could be left with a bad buy in the end.
Style
Lastly, the glove should have a stylish look about it and comfortably match your wardrobe. This will also be determined by the materials that have been used, and you might need to look a little harder for a stylish glove. Â 
Conclusion
Now you should have a better understanding of these gloves and gloves in general. The right glove will allow you to get the best value for your money, and you will definitely see some overall improvements in your game as well.
We would definitely recommend all of the gloves on the list, and we would like you to choose one if you need to improve your game or look the part as a casual player on your next outing.
Finally, we would like to thank you for reading this article and encourage you to let us know what you think of the gloves we have selected. P
Let us know in the comment section which one you would choose and if you have had any experience with using any of these gloves.
You may also let us know if we have missed any of your favorite best bowling gloves.