Last updated on April 25th, 2021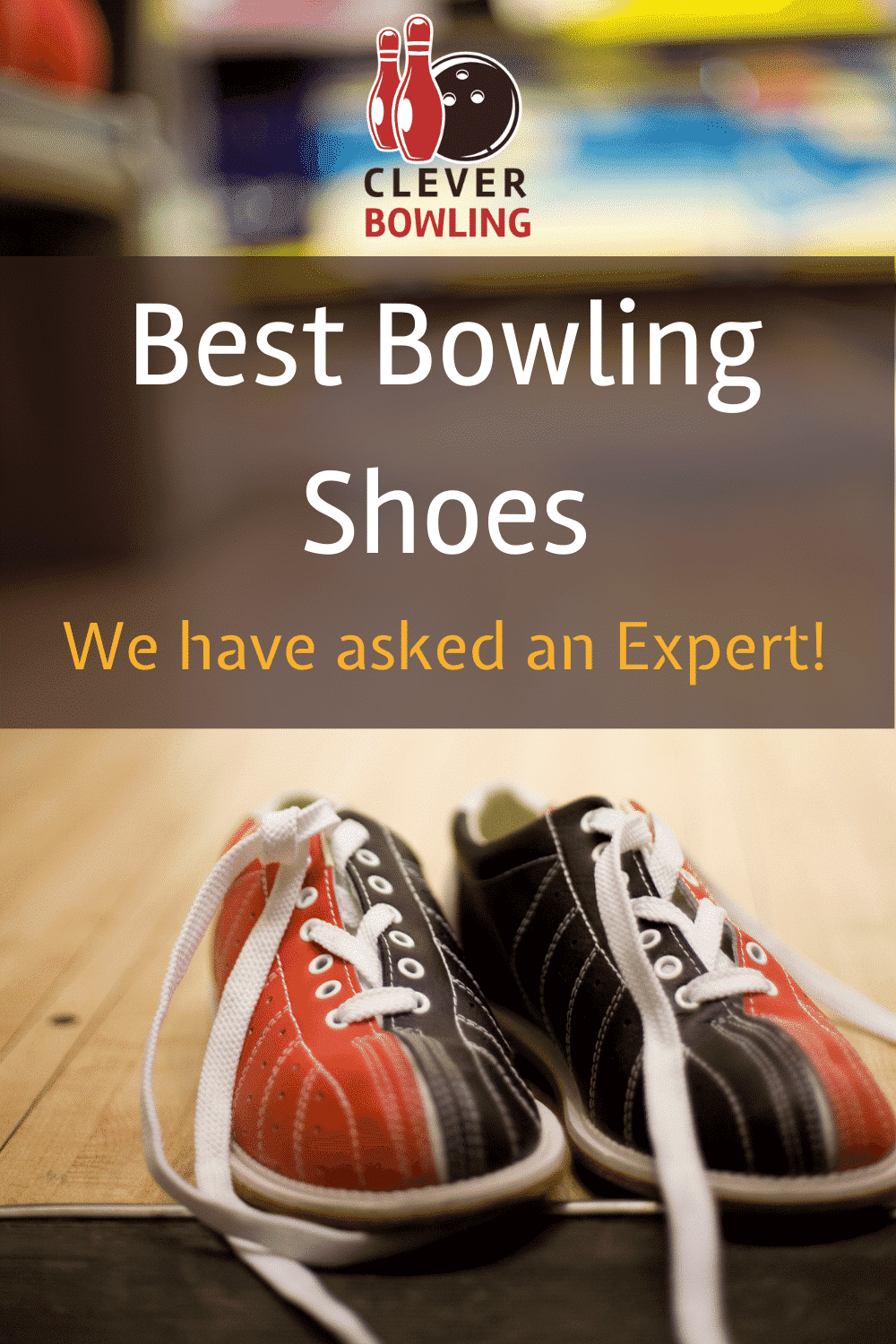 After choosing your bowling ball and the right cleaning agents, the next part of the job will be to find the right bowling shoes for playing the game.
Having the right bowling shoes will make all the difference on the court, and you will be able to run up and play the game without slipping or watching your step, leading to a much more balanced game.
We have decided to look at the best bowling shoes, and by testing out a couple of them, we had the opportunity to see what works and what will be the best value for your money. We had much fun and many failed attempts by doing this, but after finding the right shoes, we also noticed that the quality of our game improved significantly.
In this article, you will find out exactly how big of a difference the right shoes could make and why you should consider investing in a pair if you are looking to up your game and get the best possible value for your money.
We have also included a buyer's guide that should enable you to find the right shoes if these do not tickle your fancy.
Best For Men
Best For Women
Product
BSI Men's Basic #521 Bowling Shoes
Dexter Women's Raquel V Bowling Shoes
Best For Men
Product
BSI Men's Basic #521 Bowling Shoes
Best For Women
Product
Dexter Women's Raquel V Bowling Shoes
Top 12 Bowling Shoes on the Market – Our Choices for 2022
Before we reveal the most important features to look for, you should know which shoes we have chosen to make our list.
This should make it easy for you to compare the shoes to the features and your specific needs to find out which ones are best for you. Here is our selection of the best bowling shoes on the market today:
Starting, the list, we have a basic bowling shoe, and the BSI Men's Basic #521 Bowling Shoes are affordable and easy to find.
Made from synthetic leather uppers and a lightweight rubber outer sole, these shoes are not only comfortable, but they have decent durability when comparing it to the price you can pick them up for.
Microfiber has also been used for the outer sole, and this will make sliding somewhat easier on the court.
These shoes are also extremely lightweight, allowing you to use them with the utmost comfort as you are playing.
The inner sole features extra cushioning, which means that longer games will no longer take a toll on your feet.
The downside to these shoes is that you will need to deal with inconsistent sizing. These shoes do run a little large, and they should be ideal for larger feet but might not be the best for individuals with smaller feet.
This could cause some problems as your feet might slide out of the shoes and affect the quality of your game.
We would highly recommend these shoes for the price. The sneaker-like style does give the shoe some style and should make the shoe ideal for any outfit.
Once you have dealt with the sizing problem, these shoes should be extremely comfortable to wear and play with. Also, these might not be the best shoes for faster and more advanced players.
PROS
Decent durability
Stylish design
Offers great sliding
Really affordable
CONS
The shoes run a little big in sizing
---
The STRIKEFORCE MEN'S FLYER BOWLING SHOE is a stylish bowling shoe designed in multiple different colors that should match your style.
The shoe is constructed of synthetic leather, and it is quite light on the feet, which should also help reduce any potential fatigue that might occur from multiple games or prolonged rounds.
With new and revolutionary Flex Side technology, these boots offer the optimal sliding experience, making it possible for you to have the utmost comfort when playing and running down the lanes.
The outer sole is also a little softer than normal shoes, and the soft inner cushioning will simulate the effect of walking on clouds.
Much like the previous shoes, I also found these to be somewhat wider, which could cause some discomfort in your overall game.
Since they are designed from synthetic leather materials, they also lack some durability in certain aspects, and this might be frustrating to some users who play quite often.
However, after playing a couple of games and breaking them in, they seem to fit quite comfortably.
They are also reasonably priced, making them affordable enough for the beginner to buy and try out in the game.
These shoes might not have the overall durability you might be looking for if you are a professional player, but they will certainly enable you to play the best you can and help enhance your game. These shoes are definitely recommended.
PROS
Stylish design
Really affordable
Extremely comfortable
Short break in period
CONS
The sizes do run a little wide
---
The Dexter Men's DX22551 100-P Pro-AM II Right Handed Bowling Shoes are designed to eliminate any possibilities of you slipping when playing.
The shoes are made from durable synthetic leather, and they have a soft upper that will make the shoes somewhat more comfortable in molding to the shape of your feet.
The collar has also been fully padded and has the ability to wick away some of the moisture you could expect to feel from wearing them for long games.
The outer sole is made from rubber and allows you to slide when playing comfortably. It also contains an additional heel, giving you some height and more control over the slide.
While using these shoes, I found them to be extremely comfortable. The only real downside to them is the additional sole, and this might lead to some extra wear and tear on the shoe.
Unfortunately, it does lack some durability that might cause some problems to your feet, but this could also be eliminated by taking care of the shoe.
These shoes are really affordable when compared to0 some of the more advanced shoes on the market.
We would definitely recommend them for the quality and the value they provide, and we would also like to recommend them to users looking for an affordable shoe to break into the world of bowling.
These bowling shoes are ideal for beginners as well as intermediate players.
PROS
Fits as expected
Really affordable
Offers a good slide
Extremely comfortable inner collar
CONS
The outer sole lacks some durability
---
The Dexter Jack Bowling Shoes feature an extremely stylish design, and they are also made of top-quality synthetic leather. The leather has been treated to be quite soft, and it comfortably molds around the feet.
The upper has been man-made, and the stitching also ensures that it is extremely durable when compared to some of the others.
This shoe also features a rubber outer sole that is designed to offer you the utmost comfort. The inner collar has also been padded with the tongue to help you avoid any possible abrasions and offer you comfort for those longer games. With these shoes, you will also find the sliding to be really effective and comfortable.
Depending on your style of play, these shoes should be ideal for you.
The sole is perfect for sliding, but for those who like to drag the toe, these shoes might not be the best option.
Whilst playing, I found the toe to be extremely sticky, and this could hinder your performance or the quality of your game as well when you slide the toe often.
Fortunately, these shoes are extremely affordable, and they should be some of the best that you could find for the money.
The shoes are stylish and should meet most of your bowling wardrobe, whilst offering you the luxury of the utmost in comfort. We would definitely recommend these shoes to beginners and casual players.
PROS
Really affordable
Decent durability
Fits as expected
Offers great sliding
CONS
The toe seems to be a little sticky
---
Next, we have the Dexter Turbo II Wide Width Bowling Shoes, and these are also quite similar to some of the others on the list.
They feature a low profile design and have been constructed from synthetic materials as well.
The shoes are also ambidextrous for both the left and right-hander to play comfortably without adjusting the style.
The heel has once again been raised, and while this might be ideal for some of the shorter players when delivering the ball, the taller players might not feel the need and feel a little uncomfortable when delivering the ball.
With this heel, the shoe has exceptional sliding capabilities, which should allow you to have a great game.
One of my favorite features of this shoe, aside from the style, is the inner padding. This has been done to be extra thick and avoid any potential abrasions that might occur.
The biggest downside to this shoe is the wider fit, and it might not be the best for the smaller players with long and narrow feet as it might be a little loose.
When looking at the price, one could easily look past all the negative aspects of the shoe. These shoes are still rather stylish, and they are quite affordable as well.
This makes them the perfect investment for beginners of newcomers to the sport of bowling. We would definitely recommend them for any beginner or casual player looking to up their game.
PROS
Great developmental shoe
Stylish design
Really affordable
Abrasion-resistant
---
Dexter Men's Ricky III Bowling Shoes is made out of very soft and durable upper fabric material, giving you comfort and traction while you bowl.
The overall build makes this pair of shoes great for support when you're practicing the footwork of your bowling moves.
If you're a person who slips a lot because of a slippery bowling alley, then this is the pair of shoes that you may be interested in.
Aside from the overall comfort and support it offers, it's also very stylish and aesthetically appealing. It comes in two color schemes – black with red and white with black.
It's definitely one of the perfect pairs of shoes that you can rely on during your most-awaited bowling tournament.
I personally love these shoes because I find that the extra support keeps my feet from friction when I try to slide on the floor.
The soles can keep me grounded, especially when I make sharp and powerful throws.
Also, they prevent me from slipping on the floor. I attribute that to the S8 microfiber that was used for the outer sole giving it a nice grip.
Overall, it's very comfortable to wear, and I do find my game improving because of it.
PROS
Handmade with high-quality craftsmanship
Made out of soft but very durable material
Elevated and defined heel
Has an S8 microfiber slide sole for each shoe
Fabric lined make
Has a padded tongue and collar
CONS
Felt gets dirty quite easily
Not very smooth for sliding
Hard to adjust the laces
---
The Brunswick Men's Renegade bowling shoes cater to effective play and are pretty adaptable, as per your pace.
Not only are they stable and comfortable for extended wear, but they also look quite attractive and stylish. Moreover, they're available in 4 colors, flash silver/red, black/neon green, black/red, and black/royal.
Since they're equipped with performance synthetic uppers, they're relatively easy to maintain.
Additionally, you won't be dealing with cracked or stiff shoes. However, the best part is that you won't have to grapple with a foul odor despite tedious hours of play. These are incredibly lightweight, making it effortless for you to stretch and move around rapidly.
The foam-padded collar, as well as tongue, make it exceptionally comfortable and airy, so much so that these are suitable for long wear, and you won't even feel them.
Besides, to assist a smooth and immediate slide on feet, the soles consist of pure slide microfiber. This superior slide quality allows you to slip them on and off, on the go, without much hassle.
Even the outsole, for that matter, is composed of molded EVA, making it ultra-light and convenient for you. That way, your shoes can handle more pressure while still being comfortable for you.
Also, the Ethyl Vinyl Acetate (EVA) makes them more stable, and they compress as per your movement.
Adding further to that, they come with a 1-year warranty and are even available in a wide range of sizes. That, in turn, makes them quite inclusive in terms of sizing.
Rest assured, if you're bowling, you can run, pounce, stretch and walk with ease using the Brunswick Men's Renegade bowling shoes.
PROS
Exceptionally comfortable
Easily wearable with pure slide microfiber soles
Foam-padded tongue and collar for compression and comfort
Instant super slide
Affordable price
Performance synthetic uppers
Lightweight and easy to maintain
Attractive color options
---
Shoes are synonymous with women, and when it comes to style, they tend to put a lot of time and effort into finding the right shoes.
The Dexter Women's Raquel IV Bowling Shoes are designed from synthetic materials and feature a stylish white color with a pink line to make the shoes a little more feminine.
With universal soles, these shoes are also durable and comfortable to walk on. The sole provides some excellent sliding, and without a heel, you will have comfort and balance in your shoes.
The lace pattern on the front end of the shoe will also keep your toes protected and allow you to slide with your toes if that is part of your game.
Since women have smaller feet, these shoes are designed with the foot of the average woman. For larger individuals, the shoes might be a little narrow and feel like they are pressing against your feet.
However, with softer materials, the shoes should push out rather easily and provide you with a decent amount of comfort.
Much like the other Dexter shoes, these are also quite affordable. They should be ideal for any beginner looking to get into the game as well as casual players on the road to being more successful.
Unfortunately, durability seems to be another major issue that you will need to contend with if you select these shoes for your game.
PROS
Performance enhancing uppers
Extra light molded EVA technology for more comfort
Pure slide microfiber used for both shoes
Extra foam padding for collar and tongue
Thick support insole for more comfortable movement
Good fit for any feet
CONS
Lacks durability
Narrow fit
---
Designed in the form of a sneaker, the Dexter Kerrie Bowling Shoes are designed to bring something new to the game and help you to stand out from the rest of the competition.
The shoes are constructed with a decent rubber outer sole and textile materials up for even more comfort and ventilation. However, the textile is not as easy to stretch as the synthetics.
Eva has been used for the footbed. This allows the shoes to mold to the shape of your feet, and they will accommodate virtually any type of foot.
On the inside, you will be treated to a padded collar that should help avoid any potential abrasions, but thanks to the materials, these shoes might have a break-in period you need to be prepared for.
One thing we found fascinating about these shoes is the breathability. They will allow your feet to get enough air and also avoid any potential buildup of sweat that may allow you to slip.
The sliding on the outer soles is also decent, thanks to the S8 microfibers that have been added, but the toe might be a little sticky.
These shoes are a little more expensive than some of the other synthetic models, but the price is still reasonable and easily affordable.
These shoes should be perfect for the larger intermediate players and their excellent durability means that they will last you a couple of years. We would highly recommend to all users.
PROS
Excellent durability
Great ventilation
Includes an EVA midsole
Offers great sliding
Reasonably priced
CONS
Not ideal for wider feet
Includes a short break in period
---
Next, we have the BSI Women's #651 Bowling Shoes, and these shoes look a little more like professional bowling shoes, but they are really affordable.
The shoes are designed from synthetic leather that has been tailored to provide you with decent breathability and help alleviate some of the sweat that might be built up.
Padding has been added on the inside of the shoe, and this will be great for alleviating any potential abrasions that might occur. It also helps to reduce some of the pain you might feel when breaking in the shoes.
The shoes are lightweight and contain a decent EVA midsole that should mold to the shape of your feet for those suffering from pronation and supination.
The style is one of the main attractions of this shoe, and there is no doubt about the style and the color combinations that suit everyone.
However, the shoes do run a little large in the sizing department, and you might consider looking for 1 size smaller if you are to have a secure fit. Looser shoes might make you slip and even stumble on the lanes.
As we have mentioned, the price of these shoes is extremely attractive. They are really affordable, and once you see the look, you will fall in love with them or even wear them outside of the bowling alley.
We also like the durability of the shoes and they seem like they will last you a couple of bowling seasons if you look after them.
PROS
Really affordable
Extremely stylish and durable
Includes an EVA midsole
Great for pronation and supination
CONS
The sizes run a little large
---
With a more traditional design, the BSI Women's Classic Bowling Shoe should offer you the same quality features and fit as the previous one.
They are also constructed from synthetic leather and offer decent breathability and ventilation that could keep the sweat from building up. The synthetic leather also seems to be quite durable for prolonged use.
On the inside, you will once again be treated to a padded collar and tongue that should make the break-in period easier and more bearable.
The footbed is made from EVA, and this should comfortably mold to the shape of your feet, giving you the ideal shoe if you are suffering from pronation or supination problems.
Unfortunately, these shoes also have a sizing downside, and where the previous shoes seem to run a little bit, these tend to run a little small and narrow.
They might not be ideal for women with larger feet, and they will not stretch out as easily if you are looking for a flat shoe. The sliding on the outer sole is quite decent, thanks to the microfibers that have been added.
These shoes are similar in terms of price, and this will also make them a great investment to any user looking for a more advanced bowling shoe.
They will not only be the ideal option for beginners, but intermediate and advanced players could also benefit from them immensely. We would definitely recommend them.
PROS
Extremely durable
Features a more traditional style
Includes an EVA midsole
Excellent breathability
Really affordable
CONS
Sizing runs a little small
---
Last but certainly not least, we have the shoe for the pros. The Dexter Men's SST 8 Bowling Shoes are designed from premium full-grain leather, and this will be perfect if you are looking for durability.
The shoes also offer excellent ventilation and breathability, allowing you to comfortably play without any sweat hassles.
The sole is designed specifically to allow you to change them if you feel the need. The standard rubber outer soles will provide you with great sliding and excellent durability.
Thanks to the design of the toe, you will never be hindered from sliding on the court and fully delivering all your power down the lane when hitting the pins.
The inside of the shoe seemed like the best part to me. The collar has also been padded for the utmost comfort, but the inner sole is designed to enable you to have the best possible comfort.
EVA is used for helping the sole mold to the shape of your feet and also reducing any potential break-in periods that many of the others give you.
We could not find any real other cons to these shoes, and even the style seems classy and should match any wardrobe you play with.
Unfortunately, the price is quite hefty for them, and they are not your average beginner bowling shoes.
We would highly recommend them to the more advanced players, but intermediate players looking for the best can also make the investment.
PROS
Stylish and extremely durable
No break-in period
Offers excellent ventilation
Includes an EVA midsole
---
Key Features to Look For in the Best Bowling Shoes
Now that you have a better understanding of the best bowling shoes, you should also know which features we used to judge these shoes.
By using these features, you should be able to find any other top-quality bowling shoes elsewhere if these do not meet your needs. Here are the main features you will need to be aware of in the best bowling shoes for the money of 2022: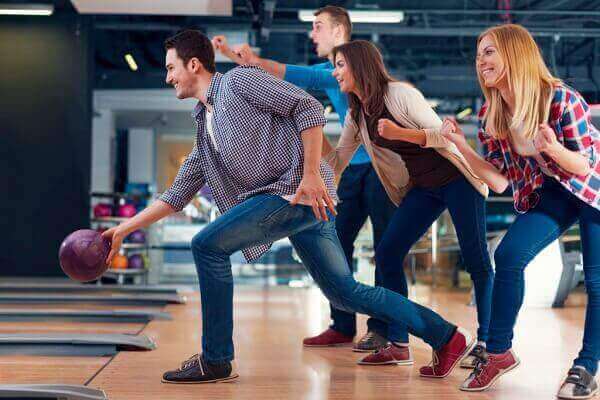 Durability
Durability is certainly one of the main factors you will need to consider. Since these shoes are rather expensive, you will not need to purchase one pair more than once a year. However, if you have the right shoes, you will be saving a ton of money.
Synthetic leather is used in most of the cheaper model shoes, and while this is flexible and lightweight, it might not be as durable as the more advanced premium grade leather. Textile is another material you could look into, but we have found textile to lack in some of the athletic components one would like to utilize in a game of bowling.
Design
Bowling is generally a sport you can play with any clothing, but with bowling shorts becoming such a massive trend, your shoes should also match the overall style that you present.
We thought of style as one of the main components to ensure that you are able to find the right quality shoe that not only does the work but also looks the part of a professional bowler.
Inner Sole
The inner sole is one of the main components you will need to look for in just about any shoe you decide to purchase.
The inner sole is the area where your feet will lie snug when you are playing, and if this is not made from the right components, you might not find the shoes to be really effective in completing your tasks.
We recommend EVA for the inner soles. It is reasonably priced and will mold to the shape of your feet to provide you with the utmost comfort.
Memory foam is the best option for players suffering from any particular foot problems, but it can also be rather expensive, and polyurethane is affordable but does not really mold into the shape of your feet.
Outer Sole
In the game of bowling, sliding is an immense part of the game and the technique. The outer sole should be made from rubber, but unlike other footwear, you will not be looking for grip or traction.
Instead, you will be looking for microfibers that have been added to the shoes. These will enable you to have that perfect slide and also deliver some additional power to your shots.
It is also worth noting that when it comes to the materials, we do not recommend any other material for your outer sole other than rubber. Rubber offers maximum durability, and it can endure a lot of punishment from advanced players.
Sizing
Sizing is a rather important aspect of bowling, and your shoes will definitely need to be the right size if you are looking for the best results. Most of the shoes we have seen do have sizing issues, and this can be quite frustrating. If the shoes are too large, they might feel uncomfortable around the feet and even slip off as you are playing, while smaller shoes might conjure up a little bit of pain.
Weight
When bowling, you will be moving at quite a rapid pace to deliver the ball down the lane. If the shoes are too heavy, you will be more fatigued after each attempt, and this could be frustrating and influence your game in the later rounds.
We do recommend looking at the weight and rather spending more money on a durable and lightweight shoe to have a more constant game and action.
Additional Extras
These features might not be as important as the above-mentioned ones, but they could still make a difference depending on your skill or your level of effectiveness on the bowling alley.
Here are a couple of additional features that we feel you should also be looking for in the top bowling shoes:
Added heel: The added heel does seem more stylish, but is it really effective, and how will it influence your game? I personally do not like the added heel as it adds more weight to the shoe, and it feels like a burden when sliding. However, shorter players might like the added height for delivering more power.
Toe: If your technique involves sliding on your toe in the movement, you will need to look for a stubbed toe. This is not the most stylish of designs but will be really effective. In the more advanced shoes, you will find a larger rim for the sole, and this can also be used for sliding if needed.
Inner collar: The inner collar might also be seen as an important aspect of any shoe, but when it comes to bowling, you will only need this for comfort at the start and to avoid any potential abrasions. The inner collar should also be able to provide you with moisture-wicking properties to reduce the build-up of any sweat.
Ventilation: if you play longer stints without removing your shoes, ventilation is vital and can also be seen as a key feature. Depending on the materials you choose for your shoe, you will have some decent ventilation or no ventilation at all.
These additional features might lead to an overall spike in the price of your shoes, but if you consider yourself a serious bowler, the features will definitely be handy, and you will find them extremely beneficial to your game.
We recommend spending a lot at the start as this could potentially save you some money in the longer run.
---
Top Benefits of Using the Right Bowling Shoes
Bowling shoes are rather expensive since you have to pay for a bowling ball as well, but after using them, I have found that they do provide you with a certain level of benefits that could dramatically influence your game and your style.
Here is a list of the benefits you could expect to see in the lanes if you do decide to go with bowling shoes:
Protecting the Floor
While it might not be important to you, it is to other players that you keep the floor protected. The most advanced bowling shoes have been designed to keep the floor protected and to allow you and the others to play a great game. Bowling clubs will not allow you to play with any other shoes if they are serious about the game.
Improved Gliding
Gliding is a great way to ensure accuracy and to get a little more power behind the bowling ball. With the right bowling shoes, you will be gliding gracefully, and you will not need to adjust your technique or compensate in any way. This could give you a massive benefit over someone without the right shoes and also allow you to win much easier against newcomers.
Includes Decent Warranties
The top bowling shoes also have great warranties that will keep you protected from damage in the bowling alley.
However, some of the cheaper models might not offer you this luxury, and you will need to ensure that you keep the shoes protected and do not damage them. It is also wise to wash off some of the oil after playing.
Customized Needs
The top new bowling ball shoes can be customized in terms of features as the outer sole. With the right outer sole, you could improve your game, but certain places might need a different sole.
Also, the inner soles can be removed and replaced with one of your choices of high-end brands. However, as we have mentioned before, we would recommend EVA as the best option if you are looking for value for your money.
---
Drawbacks of Bowling Shoes
Don't be mistaken in thinking that you will only get benefits from these shoes. There are also a couple of drawbacks to these shoes, and here are a few of them that you could expect to find when purchasing them:
Unfashionable
Unfortunately, these shoes are not the most fashionable shoes on the market, and you will need to keep this in mind as well. Bowling shoes are designed to be effective on the court and not look nice on your feet.
However, some of the more advanced brands are quite stylish and should also be perfect for your bowling uniforms.
Lack of Durability
Bowling shoes, in general, do lack some durability, and this could be rather problematic as you play and the shoes break in the middle of the game.
The shoes are made to be lightweight and offer you the best results when bowling, but they might not hold up well when compared to the likes of more advanced outdoor shoes.
---
3 Tips to Maintain Your Bowling Shoes
Maintaining your bowling shoes is really a fundamental aspect of the game of bowling. You will need to ensure the shoes are cleaned, and they are checked if you are looking to get the best results and extend the lifetime.
Here are the most important tips for maintaining your bowling shoes:
Brush Them After Each Game
Brushing your shoes could add some more traction to the shoe, and this could definitely be beneficial to you as a player.
However, you should not brush them too often as it could render the shoes unable to slide and have a bad impact on your performance. You should also try and wash the shoes to get any stubborn oil from the outer sole.
Shoe Covers
While it might seem like another expense, the shoe covers are great for keeping the uppers protected from any potential damages that might occur.
The shoe covers are affordable and will not allow any spillages of drinks or even water from the bathroom to ever damage your shoes or let water get inside to spoil your game.
Disinfect Them Often
You should avoid any build-up of bacteria by disinfecting the shoes often. By disinfecting them, you will remove sweat, and this will also improve the lifetime and durability of the shoes on the inside.
We recommend doing this after each game to ensure that the shoes are thoroughly cleaned, and you are ready for the next game.
Frequently Asked Questions?
After doing some in-depth research, we came across a couple of questions that are asked frequently.
We have decided to answer these questions with the help of some expert advice and our experience at the bowling club.
Here are the most common questions that people ask quite frequently
Final Thoughts
Bowling shoes are some of the most effective tools in the kit of any professional bowler and with the best bowling shoes. It is possible to improve your performance and your game quite significantly.
We recommend making the investment if you are serious about the game, and with this information, you should easily find the best one that meets all your needs.
We would like to thank you for reading this article, and we would also like to encourage you to share some of your favorite bowling shoes and brands that we might have missed.
If you have any other additional tips for the avid bowler, feel free to let us know in the comment section below.