Last updated on April 3rd, 2021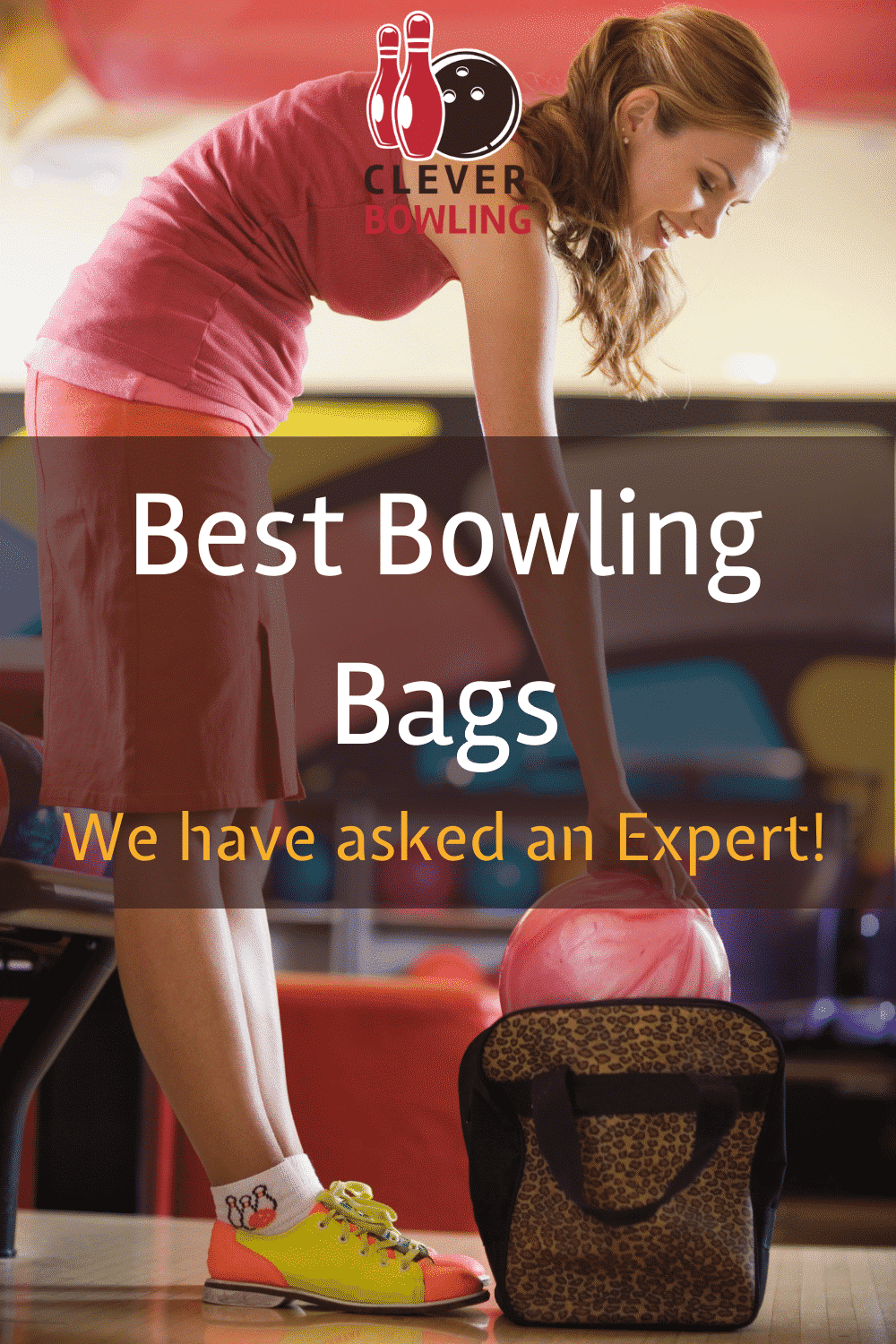 Bowling is a sport that many people consider professional, while others enjoy the game's casual aspect.
The sport might seem expensive, and while some of the equipment might be rather daunting to buy, most of it will be once-off investments that you never need to repeat and offer you great value in the end.
The bowling ball and shoes are some of the most important aspects, but many people forget to understand the importance of having a decent bowling bag.
If you are willing to spend so much money on a great bowling ball, you will need to keep it protected, and unfortunately, not all bags are strong and durable enough to carry the bowling ball.
Whilst testing a couple of bowling balls one day, I came across a bowling bag, and this sparked my curiosity about these bags and why people would pay such a price for one.
Talking to some of the local professional players gave me some insight, and I decided to look a little deeper at these bags and make them unique. I also took a couple to test and help you find the ideal bag for your bowling needs.
Still much to choose from and in a rush? Here are our top thee picks:
Best for 3 balls
Best for 2 balls
Best for 1 ball
BSI Triple Ball Roller Bowling Bag
Pyramid Path Deluxe Double Roller Bowling Bag
KAZE SPORTS Deluxe Single Ball Bowling Tote Bag
Best for 3 balls
BSI Triple Ball Roller Bowling Bag
Best for 2 balls
Pyramid Path Deluxe Double Roller Bowling Bag
Best for 1 ball
KAZE SPORTS Deluxe Single Ball Bowling Tote Bag
Top 10 Bowling Bags on the Market 2023
Bowling bags are not just normal bags, and they have a few great differences that will set them apart from your average sports bag.
Having one of these bags will add to the style, and you are looking professional, which could help you be more intimidating. After testing out many bags, I would recommend the top 10 bowling bags on the market today.
Having a bag with 3 bowling balls might not seem like it is necessary, and you will need to ensure that you have a decent partner or use for all of these balls.
However, many people like to go bowling as a family, which could cause problems with multiple bags that need to be transported from one area to another.
This bag is designed from the top quality materials that BSI generally uses in all of their other smaller bags, and it has been double stitched as well.
Instead of foam, padding has also been used in the design of this bag, and the padding will keep the balls safe and keep them from touching one another too often that might cause some cracks.
With so many different compartments, you will always have enough storage space for all your personal belongings and possessions, and the bag can have more than one pair of shoes as well.
The downside to such a bag is the size, and transporting it does take some tact. If you are on an uneven surface that might damage the wheels, carrying it is also tough.
The bag's price is rather expensive, and you will definitely need to dole out a couple of bucks if you are looking for something so large and with so many uses.
This bag might be a little oversized for the professional bowlers, but will definitely be a great investment for the families looking to minimize the baggage to the alley.
PROS
Large design
Stylish and durable
Great quality roller wheels
Includes multiple storage compartments
CONS
Might be a little heavy
Expensive
---
Small and affordable makes it on our list first and while this bag is somewhat affordable when compared to some of the other top bags, it is still constructed from durable nylon materials.
The double zipper construction adds to the durability and eliminates a common problem of having the zipper give in at the most inopportune times.
Keeping your bowling ball protected is the main goal of the bag, and on the inside, you will find a softer polyurethane base cushion.
This will allow the ball to fit snug in the bag and should the bag fall. The bowling ball will still be protected. A separated shoe vent is included, which adds to the multifunctional use offered by this bag.
Versatility is one of the main things that I found important in the overall design of this bag. Kaze Sports has designed the foam base to be removable, which aids in using the bag for other sporting ventures.
The bag is effortless to carry and will lack additional storage space if you are looking to add your cool drinks and water to the fray.
As mentioned at the start, this bag is rather affordable for what you receive, and you will certainly be making a great investment.
The durability seems to be fine and having additional space will be helpful as well. I am only wary of the limited space on the inside of the bag if you need to carry along drinks for the longer games.
PROS
Decent durability
Really affordable
Versatile design
Includes a removable inner cushioning
Available in multiple colors
CONS
Lacks some space for water and drinks
---
As a professional player, you might need more than one bowling ball for your games, and depending on the situation, this could make a major difference in your game and decide between winning and losing.
The Pyramid Path Deluxe Double Roller Bowling Bag is constructed from 600-denier polyester and seems extremely durable in the overall design.
Since carrying 2 bowling balls can be rather heavy and tough on the body, the bag is designed with roller wheels to pull the bag instead of carrying it.
Since weight was not an issue anymore, the bag is designed with multiple storage pockets, and you will not only need to worry about your bowling balls.
Additional pockets for shoes and your bowling equipment have also been included in the overall design.
The wheels and the different designs seemed to draw me in. This bag features tough 3-inch rubber wheels and can be used on steps and the road if needed.
The designs are available in multiple colors, and you should easily find the right one that meets all of your needs. Ventilation also seems to be key with this bag.
One of this bowling bag's major concerns is the bag's overall price, and this bag is rather expensive to buy.
However, if you are looking for a professional bag that will keep you going for a couple of years, this is definitely one of the bags to consider for your endeavors and I would personally recommend this as a professional bag as well.
PROS
Easy to carry and move
Extremely spacious
Includes multiple compartments
Great durability
Durable sliding wheels
---
With a little larger design, the Athletico Bowling Bag for Single Ball use is a little more professional when looking at the overall style.
The bag has been constructed from top-quality nylon materials, and it has been double stitched along the edges of the bag.
Metal hooks have been used for the carry strap, and this can be detached whenever you feel the need to carry it by hand.
I like that this bowling bag is rather large compared to some of the other bags, and the ability to carry all of your bowling equipment is a major bonus.
This bag does have a foam insert to keep your bowling ball protected, and even though it can only carry one ball, you have multiple compartments for adding your gloves and other things like your shoes.
The bag's overall durability seems to be one of the main problems, and I have found the design to be somewhat weak when used for longer time periods.
To keep this bag working, you need not try to overfill it with too much equipment, and it would be best if you could use it sparingly with only your bowling equipment as directed. The lack of multifunctional use might be an issue for casual players.
The bag is a little more expensive than you would expect for this type of design and materials but still really affordable for someone looking for a new bag on the go.
This might not be the ideal bag for a professional player, but a casual player might find the bag to be perfect if it is only used for bowling purposes. This is definitely a bag I would choose.
PROS
Stylish design
Spacious for all bowling equipment
Really affordable
Easy to carry
CONS
Lacks some durability
Lacks versatility
---
BSI is a more renowned brand in the sporting industry, and they are known for quality and durability in most of their products.
The BSI Taxi Single Ball Tote Bag is constructed from heavy-duty materials. The Poly fabric combination gives the bag some additional durability and the flexibility for adding a few extra items to the mix.
Much like all the other bags, your bowling ball will also be protected by a foam insert that can be removed if you need to use the bag for other purposes as well.
The bag does not have many different compartments, and you will only be able to carry along your bowling ball and a pair of bowling shoes. Additional extras like gloves might not fit inside.
I really like the overall style and the design of this bowling bag. Not only does it feel professional to use and to carry along, but the bag looks the part as well.
An additional accessory compartment was ideal for keeping my personal belongings safe while having a casual bowl in the alley. Unfortunately, I had to carry the glove and the ball cleaner products separately.
The bag remains rather affordable when looking at the overall price tag, and I would definitely consider this bag a great investment to the casual player.
The bag might not have all the compartments of the professional bags, but if you are breaking into the sport of bowling, this will certainly be one of the bags that you need to consider looking at.
PROS
Decent durability
Stylish design
Spacious
Includes an accessory pocket
Really affordable
CONS
Lacks space for additional bowling equipment
---
The BSI Deluxe Single Ball Tote Bag is much similar to the previous bag; it only looks a little more stylish and more professional in general.
It has also been constructed from the same top quality and durable materials that will give you the utmost durability. Still, the color combinations and different colors available set this bag apart from the rest of the bags.
The bag is somewhat small when looking at it, and it will be ideal for one bowling ball that is protected by cushioning on the inside of the bag.
This cushioning can be removed if you need the bag for other purposes, but it is not really designed for anything else but bowling.
On the side, it includes a decent shoe compartment, and much like the previous one, the accessory compartment is ideal for storing some of your personal belongings.
I love this bag because it does look small, but you will definitely have enough space to add all of your personal belongings and keep them safe on the inside.
Additional equipment like ball cleaner and bowling gloves can also be added, and due to the smaller size, the bag does not take up too much space either.
This bag is priced in the same way as the previous bag, which certainly makes it one of the best investments you could make.
The deeper pockets and more professional design is definitely something that you need to look for in a great bowling bag. I am even tempted to recommend this bowling bag to the more advanced or professional bowlers as well.
PROS
Durable and stylish design
Easy to carry
Includes multiple pockets for storage
Really affordable
CONS
Not much in terms of drawbacks
---
The Pyramid Path brand is one of the top brands when it comes to bowling balls and all bowling equipment.
The Pyramid Path Pro Deluxe Single Tote Bowling Bag is one of their best-selling bags. It has been constructed from Top quality materials ranging in the 640/800n Denier range for durability and overall strength.
The bag looks rather small and compact from the outside, and the design is definitely one of the things that caught my eye from the very start.
If quality is something you are looking for, this bag will be one of the top ones, and the professional design is sure to turn heads and even intimidate a couple of your opponents on the court should you need to.
Inside the bag, you have space for one bowling ball, which can be protected with a removable polyurethane foam cushion.
The cushion is designed to keep the ball safe, but if you need to use the bag for other purposes, this can be removed as well. Additionally, you are also treated to a decent storage space for additional accessories.
Versatility in terms of the design and the colors are not something you will have, and I do not really think the color makes a difference, as they all look the same when placed next to one another.
The price might also seem somewhat steep, but when you are looking for the best, you need to be willing to pay for the best as well. I would definitely recommend this to intermediate players and even a couple of the pros.
PROS
Extremely durable
Stylish design
Includes multiple storage pockets
Easy to carry and use
CONS
Might be a little expensive
---
The BSI Double Ball Roller Bowling Bag is similar to the Path bowling bag with a somewhat different design.
The bag is also rather large and offers you the ability to carry more than one bowling ball at the same time.
Instead of foam like most bowling ball bags, padding has been used to protect the ball, and your bowling balls will not even touch each other.
The bag is designed from top-quality heavy-duty materials, and it is made with some stylish flair that will set it apart from anything you have ever seen or had in a bowling bag.
The bag also features multiple different pockets and compartments, and these will be perfect for storing your additional bowling equipment as well as your shoes.
One of the biggest downsides that I found to be somewhat discouraging is the shoe compartment, and while most bags have a large shoe compartment, this bag will only be able to store your smaller size 6 shoes.
This might be a problem for individuals with larger feet, and you might need to carry your shoes along separately.
The bag is also a little overly expensive, and while it is one of the most trusted and best brands you could find, you might have some problems with a few of the smaller shortages.
This bag is certainly recommended to the smaller individuals, but it does have a professional price. I have also seen this bag to be effective when traveling for bowling purposes.
PROS
Durable design
Extremely stylish
Easy to move and carry
Includes good accessory compartments
CONS
Small shoe compartment
Expensive
---
The KAZE SPORTS 2 Ball Bowling Roller is one of my favorite roller bags, and it is also designed from top-quality materials that will give you the best in terms of overall durability and style.
It is constructed from 840-Denier Nylon materials, and it has been double stitched along the edges to ensure the ultimate protection from damages.
The design makes this bag so unique, and thanks to the great design, the bag seems to be rather smooth and effective on all surfaces.
With 5-inch wheels, the bag can handle any terrain, and you no longer need to carry it to a smoother surface. Also, the handle can be retracted if you feel the need to carry the bag instead of pulling it along with you.
The bag features multiple great compartments, and these compartments are perfect for carrying along all of your different feats and equipment.
It has a vented shoe compartment, and this will definitely be ideal for keeping the shoes from building up a stench or smelling too much after a long game. The bag is also perfect for keeping your valuables protected.
Unfortunately, the bag is one of the most expensive bags on the list, and you will certainly need to have a couple of bucks if you are to invest.
We would recommend this bag to professional players, but thanks to the style and the design, it might also be perfect for couples looking to enjoy a day out at the bowling alley.
PROS
Stylish design
Really durable
Great for multifunctional use
Durable 5-inch wheels
---
Last but not least, we have the KAZE SPORTS 3 Ball Bowling Roller, and this is another top-quality roller bag designed from the same materials Kaze has been using in all of their other top bowling bags.
Made from 1680D nylon, the bag is impenetrable and extremely durable to be used in different environments.
The bag is also padded on the inside to keep all of your bowling balls separated and to keep them from being damaged by the process of transporting them to the bowling alley.
With 6 different storage compartments and a shoe compartment that is large enough for two different pairs, the bag seems to be ideal for couples and even families.
However, much like the previous bag, this one also suffers from the same problem, and even though it features large 5-inch wheels that will endure any terrain, if you need to carry the bag, it might be a little too heavy.
The bag is easy to move once you find the right surface and should definitely keep you from having too many storage problems.
Unfortunately, this bag is one of the most expensive bags you will find and it might be cheaper to buy 3 single ball bags if you are a family looking for protection for the balls.
However, as a professional player, these bags might be perfect for you when carrying multiple different bowling balls and I would certainly recommend it as one of my favorite large bags on the market today.
PROS
Extremely durable
Stylish and effective design
Multiple storage compartments
Easy to move
---
Key Features to Consider When Buying a Bowling Ball Bag
Understanding the best bowling balls bags is quite a daunting prospect on its own, but you will need to understand the features that make an up a great bowling ball bag as well before purchase it.
These features can be used as a buyer's guide to determine which features you need to look for and choose the best bowling ball bag. Here are the top features to keep in mind:
Materials (Durability)
The materials are closely linked and related to the bowling ball bag's overall durability, and you will need to consider the materials when purchasing.
Generally, these bags are made from fabrics like polyester and nylon and the quality of the materials will vary from bag to bag and brand to brand.
It would be best to spend some extra time looking at the durability and whether it will hold up with your bowling bag and bowling equipment.
Design
The bowling ball bag's design relates to a couple of things, and one of these things is the ability to carry more than one bowling ball.
As you move up in the ranks, you might need more than one ball to play a game and this is where the double-ball bags come into play.
If you are a family and need a larger bag, you might consider the more expensive 3-ball roller bags to carry them simultaneously.
Another aspect of the design is the style, and you will need something that also looks professional when you use it.
The more professional the bag look, the more intimidating you might also be to some of your opponents when playing the game and winning the game beforehand could give you the upper hand in the end.
Compartments
The bowling bag should be capable of fulfilling all of your needs, and this is not always possible with many bags.
Most of them will have a decent shoe compartment that will keep you from carrying the shoes separately, but ball cleaners and gloves also need to be cared for.
The more compartments that bag has, the less compact it will be, which will not be the best option.
We recommend looking for the ideal combination of compartments, while still keeping the bag at a decent size that will not have it damaged in any way or shape. Some of the larger bags can also have up to 6 different storage compartments.
Additional Extras
Wheels and handlebars can be considered additional extras, and these are included to make life a little easier for you and allow you to carry the bag without worrying about weight.
The wheels will be one aspect you need to look for and larger wheels mean that you could have more versatility in terms of the terrain that you could use the bag on. The general size for decent wheels on a roller bag will be between 3 and 5-inches.
Versatility
Finally, the versatility aspect is a major part of the bowling bag, and you will need to determine whether the bag will only be used for bowling or if you need to use the bag for other purposes.
Some of the smaller bags have been fitted with removable polyurethane foam, and this can then be used as a sports or travel bag if you need to be on the move with it.
Frequently Asked Questions
During my research, I spoke to a couple of people, including beginners, which gave me a few questions.
I made a point of asking them about the pros and even doing some additional research in my endeavor to uncover the answers to them. Here are the most common questions that you need to know or might wonder about:
Does Brand Matter?
The brand is something we all relate to personal preference, but it does not play such a major part in selecting a bowling ball bag.
When it comes to shoes and balls, the brands will be important, but you can choose any one of the top brands that we have mentioned in this article for your bag. The only real difference in the brands will be the price.
Should I Choose a 3-Ball Bag or 3 Separate Bags?
The 3 different bags might be a little more affordable, but walking around with 3 different bags might not be the best option for you.
It might be tough to carry along 3 different bags when compared to simply choosing one. This will also come down all to personal preference, and you will need to look at what is the easiest.
Which One Of These Bags Will You Choose?
Choosing between the best one might not be the easiest thing to do, but these we have selected are guaranteed to offer you the best value for your money.
We would like you to let us know in the comment section if we might have missed any of your favorite bags and if you have a different brand or features that you would like to add.